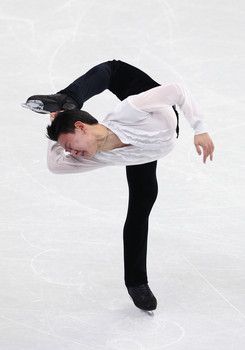 Denis TenThe Four Continents Figure Skating Championships is underway in Seoul, South Korea. China's 18-year-old talent Yan Han returned to action for the first time since November after a collision with another skater during a practice session.
Yan accidentally collided with Yuzuru Hanyu of Japan late last year, but looked fully recovered from that incident. The Japanese skater is not competing in the South Korean capital, while Yan is trying to find his form. He sits in third after the short program, despite a stumble on a quad toeloop, sports.kz reports.

Sochi Olympics bronze medallist Denis Ten from Kazakhstan had the best performance in the short program scoring 97.61, and beat his former personal best. Ten has opened a commanding lead over Japan's Shoma Uno, who is nearly ten points behind.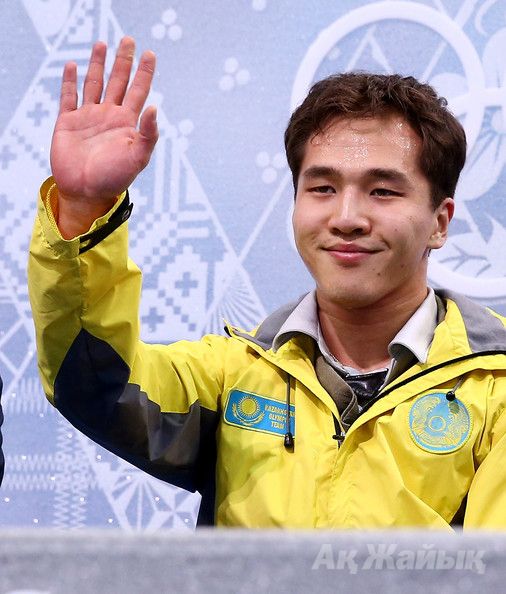 Abzal RakimgalievThe free dance is scheduled for Saturday. Yan is scheduled to skate 19th.
Another Kazakhstan figure-skater Abzal Rakimgaliev was on the 19th place after the short programme.
Men's short (FINAL)
1. Denis Ten KAZ - 97.61
2. Shoma Uno JPN - 88.90
3. Han Yan CHN - 87.34
4. Takahito Mura JPN - 84.88
5. Joshua Farris USA - 84.29
6. Daisuke Murakami JPN - 82.86
7. Misha Ge UZB - 82.25
8. Jeremy Ten CAN - 77.09
9. Jason Brown USA - 75.86
10. Yi Wang CHN - 72.83
11. Liam Firus CAN - 70.21
12. Adam Rippon USA - 68.37
13. Ronald Lam HKG - 63.89
14. Nam Nguyen CAN - 63.78
15. June Hyoung Lee KOR - 63.35
16. Brendan Kerry AUS - 63.23
17. Jin Seo Kim KOR - 61.53
18. Denis Margalik ARG - 60.81
19. Abzal Rakimgaliev KAZ - 57.54
20. Julian Zhi Jie Yee MAS - 57.02
21. Chih-I Tsao TPE - 55.27
22. Yuhang Guan CHN - 54.99
23. Se Jong Byun KOR - 54.20
24. Harry Hau Yin Lee HKG - 51.10
25. Andrew Dodds AUS - 46.91
26. Jui-Shu Chen TPE - 44.48
February 13 2015, 16:26