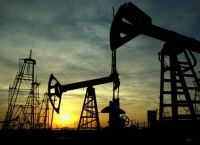 Kazakhstan still expects to produce 81.8 million tonnes (1.64 million barrels per day) of crude this year, nearly unchanged from 2013, despite less oil from the Chevron -led Tengiz venture, reuters reports.
Madina Abylkasymova, Kazakh deputy national economy minister, told reporters on Saturday that Tengizchevroil (TCO), Kazakhstan's largest oil producer, had revised down its oil output target for this year to 26.2 million tonnes from 27.1 million tonnes seen earlier. Chevron holds 50 percent of the venture.
However, she added that overall plans for oil production in the country would not be changed.
Output at Chevron-led CVX.N Tengizchevroil (TCO), Kazakhstan's largest oil producer, fell by 1.5 percent year on year in the January-September period to 19.8 million tonnes (158 million barrels.
TCO, which develops the Tengiz onshore oilfield in western Kazakhstan, also involves Exxon Mobil, which owns 25 percent, Kazakh state oil company KazMunaiGas with 20 percent and Lukarco, owned by Russia's Lukoil, which has the remaining 5 percent.
Abylkasymova did no give reasons behind the production decline. Senior Kazakh energy officials have said that TCO was carrying out planned repair and maintenance work.
The second-largest ex-Soviet oil producer after Russia raised its oil output to 81.7 million tonnes last year from 79.2 million tonnes in 2012.
Plans to substantially increase oil production in Kazakhstan were undermined by a stoppage at the huge Kashagan oilfield in the Caspian Sea. It was halted due to gas leaks shortly after its launch in September 2013 and is unlikely to restart before the second half of 2016.
December 22 2014, 10:43