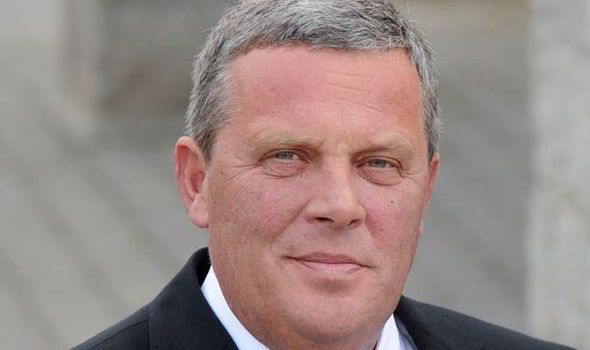 Bob Kidd formed ITS in 1986
International Tubular Services Limited (ITS) admitted benefiting from corrupt payments made by a former employee based in the former Soviet repulbic in central Asia. The payments are understood to have been made to secure work from a customer.
The bribery and corruption was uncovered when the Aberdeen-based company was being sold last year, the Crown Office confirmed. The £172,000 paid by ITS represents the total profit made under the corrupt deal in Kazakhstan and will be handed to the Scottish Consolidated Fund.
ITS, originally named Tool Rental Inspection, was founded in 1986 by Bob Kidd with just £5,000. The company, which supplies drilling equipment to oil and gas firms, steadily grew until it was making annual profits in excess of £25million by 2011, express.co.uk reports.
ITS was bought by a US rival, Texas-based Parker Drilling, last year for £82million, a deal that guaranteed the jobs of more than 1,000 employees. Mr Kidd resigned as chairman in January last year and the company later collapsed under debts of more than £145million.
Creditors included lenders owed more than £125million, while shareholders, including Mr Kidd and private-equity firm Lime Rock Partners, were due more than £19million.
Mr Kidd was number 72 on last year's Sunday Times Rich List with an estimated fortune of £80million. It is not known whether the businessman, who now lives in Cyprus, has undertaken any business ventures since ITS was sold.
The corrupt deal in Kazakhstan was brought to the attention of the CRU via the unit's self-reporting scheme. Linda Hamilton, Head of the Civil Recovery Unit, said she was satisfied that amends had been made by ITS via the £172,000 fine.
She said: "Bribery and corruption undermines legitimate businesses and can harm economic development and we are committed to tackling it wherever it is found.
"In appropriate circumstances, the self-reporting initiative allows for companies to accept their involvement in corrupt practices, put in place effective systems to prevent it from recurring and repay the illegitimate profits.
"In this case, we have recovered over £170,000 from ITS, which will be transferred to the Scottish Government to be reinvested back into Scottish communities."
Parker Drilling Company said it had taken steps to implement comprehensive anti-bribery policies and training to ensure that no unlawful conduct will take place in the future.
December 18 2014, 10:10