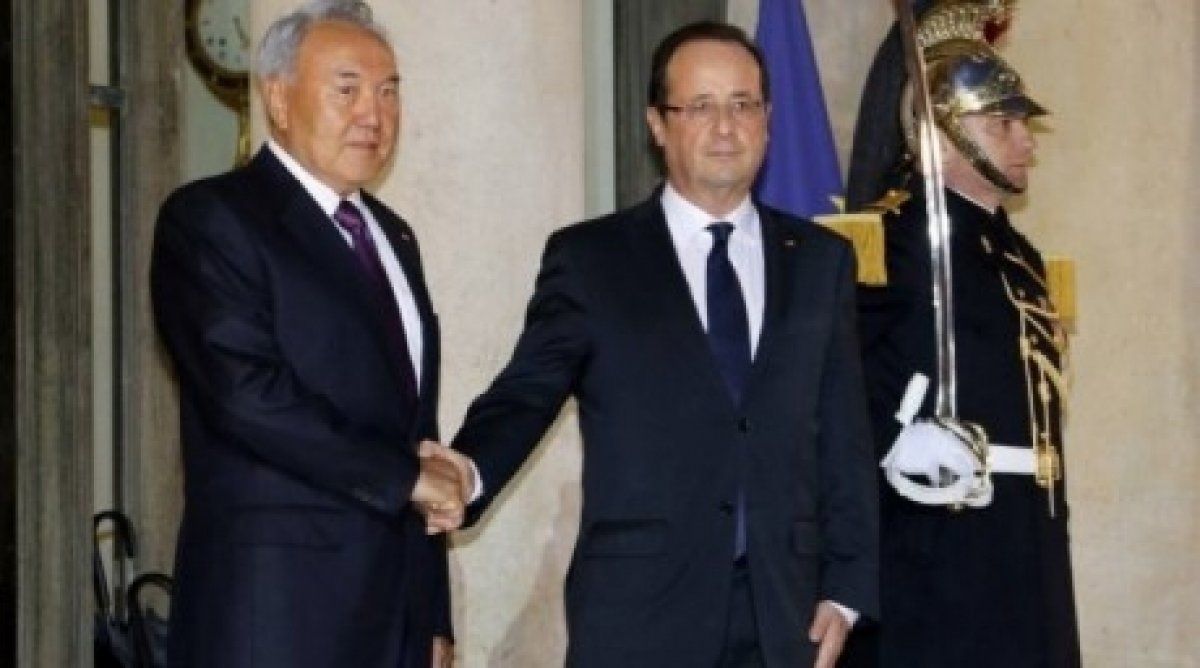 Francois Hollande is arriving to Kazakhstan on the invitation of President Nursultan Nazarbayev.
According to Francis Etienne, the Ambassador of France to Kazakhstan, F. Hollande will visit the new "Astana Solar" company, which produces solar panels with the assistance of the French, azh.kz referes to inform.kz.
The Ambassador also informed that the French government will make a contribution of $1 billion to the United Nations Fund for assistance in solving the problems caused by the climate change. In this context, France is pursuing a targeted environmental policy, one of the important areas of which is the development of alternative energy sources.
According to the Ambassador, in the beginning of December the Kazakh-French intergovernmental commission will hold a regular meeting to discuss new prospects for the bilateral cooperation. Besides, the Presidents will attend the Kazakh-French Business Forum at the Palace of Independence. In total about 40 French companies will visit Astana as part of the meeting and the visit of the French President to Kazakhstan.
December 5 2014, 09:14