By Zeena Urynbassarova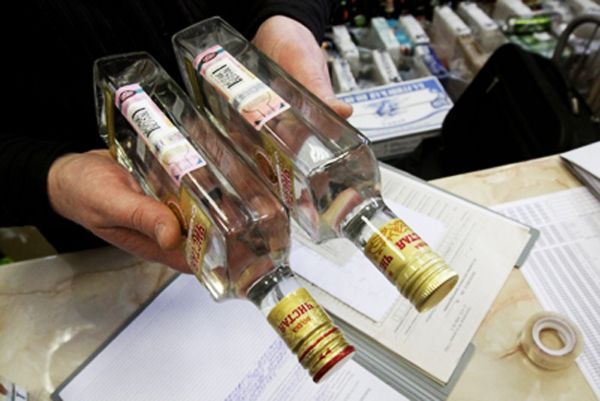 RoK Committee on Consumer's Right Protection announced on its website that the Kazakh side has lifted the earlier imposed ban on sale of a number of Russian vodka and beer products in Kazakhstan.
The Committee has given the Russian vodka and beer producers "a probation period" until January 1, 2015, so that the businessmen can bring their products in line with the Customs Union technical regulations on food safety, the press service of the Committee informed.
Such agreement was reached through bilateral Russian-Kazakh talks organized at the initiative of Rospotrebnadzor, Russia's food watchdog. "The consultations allowed the parties to fully analyze and understand the situation. The talks resulted in making a decision to continue the sale of the Russian alcohol products in Kazakhstan,"- reads the statement.
The Committee said it will continue cooperation with the Rospotrebnadzor on this matter.
AkZhaik newspaper has reported earlier that the Kazakh authorities have imposed restrictions on sale of a number of alcoholic beverages made in Russia on the territory of Kazakhstan on "food security" reasons.
"The alcoholic products do not conform to the food safety requirements of Kazakhstan. Such vodka brands as Talka, Empire, Wild Goose, Green Mark "Rye", Russian guarantor of quality, Rublevka, Possolskaya, have been banned in Kazakhstan," the Consumers' Rights Protection Committee reported earlier.
For the same reasons, the sale of the following beer brands was earlier banned in Kazakhstan: Miller Genuine Draft, Hoegaarden White, Grolsch Premium Lager, Brahma, Pilsner Urguell, Zhiguli, Zhigulyovskoe, Bud, and Lowenbrau Original.
November 24 2014, 10:28