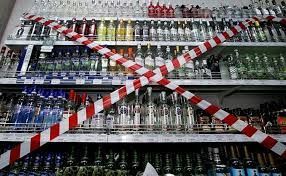 Kazakhstan imposed ban on sale of a number of alcoholic beverages imported from Russia for "food security" reasons, Kazakhstan's Consumer Rights Protection Committee said, azh.kz refers to KazTag.
"Alcoholic products do not conform to the food safety requirements of Kazakhstan. Vodka brands, such as Talka, Empire, Wild Goose, Green Brand "Rye", Russian guarantor of quality, Rublevka, Possolskaya, as well as the beer brands such as Miller Genuine Draft, Hoegaarden White, Grolsch Premium Lager, Brahma, Pilsner Urguell, Zhiguli velvet, Zhigulyovskoe original, Bud, and Lowenbrau Original are banned in Kazakhstan," the Committee said.
The Committee warns the consumers to pay attention to the above products in order to avoid any future health consequences.
November 18 2014, 12:00