dailymail.co.uk. "Scientists create pee-powered fuel cells that generate energy for vehicles and homes" - The world produces around 10.5 billion litres of urine each day – enough to fill 4,200 Olympic-sized swimming pools. While most of us will label this as waste, scientists are hoping to use urine to someday generate power for vehicles, homes and cities. A group of scientists from Korea University has outlined a plan to use carbon atoms recovered from human urine to produce cheap electricity.
primeminister.kz. "Kazakhstan to reduce procedures for registration of enterprises" - Within the framework of the law on improvement of conditions for business, the number of procedures during the registration of enterprises will be reduced three times, Minister of National Economy Yerbolat Dossayev has said today at VI Economic Forum of National Business "Expert-200-Kazakhstan". "Within the framework of the Law it is planned to reduce the terms of registration for subjects of the SME to 1 hour, reduce the number of procedures and terms in the sphere of export-import operations, construction and the registration of enterprises by three times," Dossayev said.
itv.com. "Tiger in Paris was 'most likely kept as a private pet"- A tiger on the loose near Paris was most likely kept as a private pet, French government officials have said. A circus near the Montévrain, in the Seine-et-Marne district, has denied keeping any tigers, while the nearest big cat zoo is around 19 miles away and says it is not missing any animals. Disneyland Paris, just minutes from where the creature was first seen, does not keep any real tigers.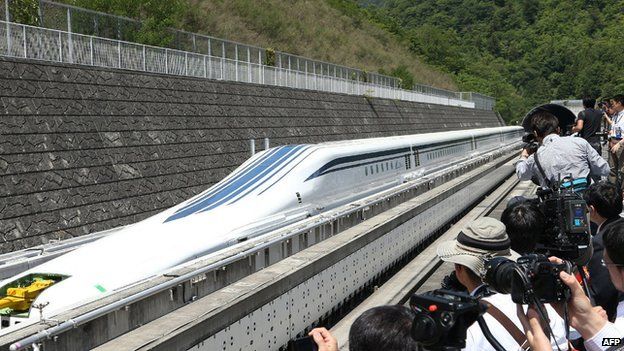 bbc.com. "Japan: Train fans experience super-fast" - Train fans have experienced the speed of super-fast maglev trains, during test runs for members of the public in central Japan.
November 14 2014, 10:26