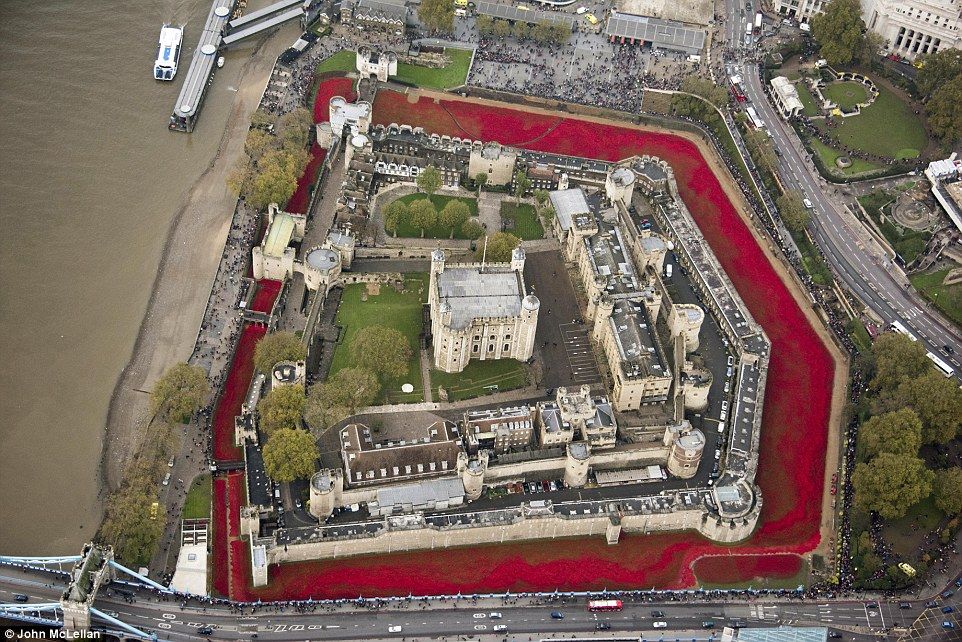 View from above: The thousands of poppies filling the moat made for a stark image An army of volunteers has begun removing the field of ceramic Remembrance poppies from the Tower of London's moat after the once-in-a-lifetime installation that captured the nation's imagination.
The first shift, decked out in wet weather gear, began pulling up the 888,246 hand-made flowers that make up Blood Swept Lands And Seas Of Red this morning, despite heavy showers.
Their arms filled with the flowers' stems as they made their way through the moat, the volunteers then began to dismantle the poppies, removing the ceramic blooms from the metal rods before placing them into cardboard boxes.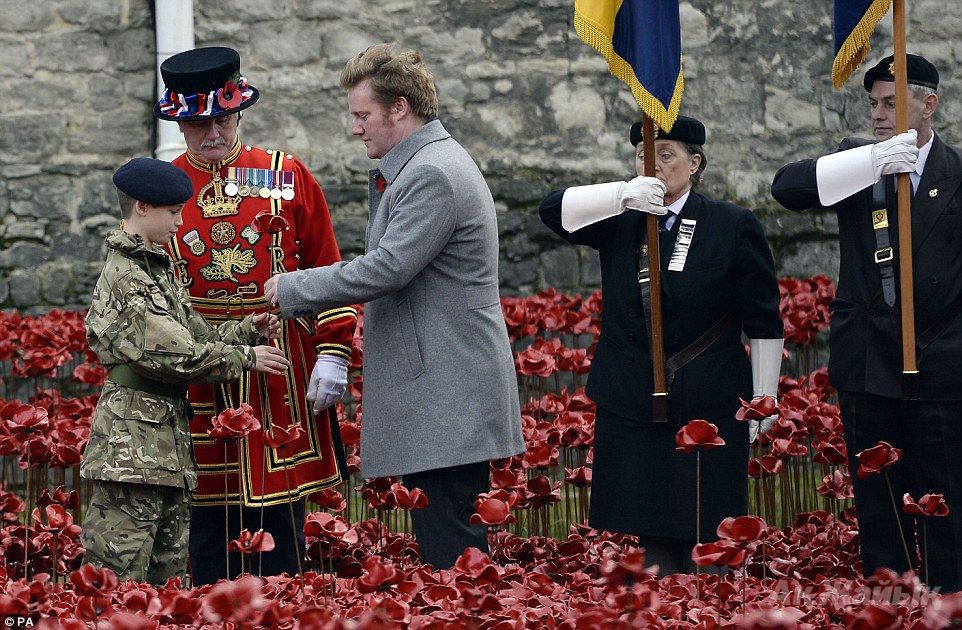 Artist: Mr Cummins, seen handing the final flower to Harry, said the project was 'the biggest thing I have ever done'Around 1,000 people a day, many of whom were among the 19,000 who 'planted' the flowers in the Tower moat between July and Armistice Day, will spend two weeks pulling and packing the flowers, with some 8,000 expected to take part overall.
The ceramic flowers will then be taken to a factory where they will be cleaned and packaged in commemorative boxes to be sent to hundreds of thousands of people who paid £25 for a bloom, each of which represents a British or Commonwealth death in the First World War.
Thousands visited the moat yesterday to see the last poppy put in place by 13-year-old army cadet Harry Hayes and hundreds still lined the public walkway today as the dismantling work started.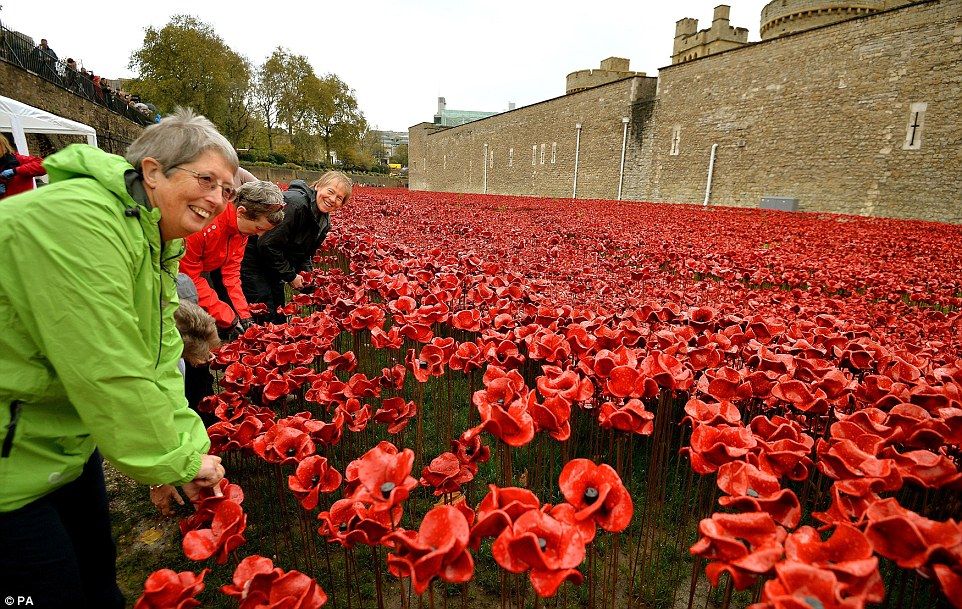 It's over: An army of volunteers has begun removing the field of ceramic Remembrance poppies An estimated four million people have visited the Tower to see the installation since it was officially opened in August.
November 12 2014, 17:38