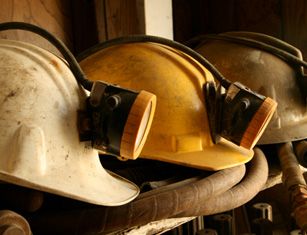 Kazakhmys, the mining group newly renamed Kaz Minerals, has completed its restructuring after first announcing it back in February.
Under the new structure, Kaz Minerals retains mining and processing assets in the eastern region of Kazakhstan and the Bozymchak mine in Kyrgyzstan, as well as the major growth projects Bozshakol, Aktogay and Koksay, azh.kz refers to digitallok.com.
However, the company's subsidiaries owning mature assets in the Zhezkazgan and Central Regions of Kazakhstan have been transferred to Cuprum Holding.
The transferred assets will continue to operate under the trading name of Kazakhmys.
As planned, chief executive Eduard Ogay is stepping down from the board with immediate effect in order to take up the same position at Cuprum.
Kaz Mineral chief executive Oleg Novchuk said: "This is a historic day in the development of our company. In Kaz Minerals we have created a high growth copper company focused on large scale, low cost, open pit mining in Kazakhstan.
"Kaz Minerals is well positioned to deliver significant returns to our shareholders as we bring our major growth projects Bozshakol and Aktogay into production. I am very excited about the future for our new company and I am looking forward to delivering the next phase of our strategy."
Shares climbed 0.31% to 223.50p by 11:20.
November 3 2014, 15:24