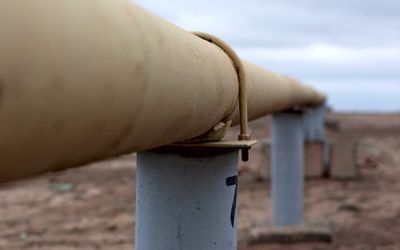 Ukraine is ready to buy gas from Kazakhstan without Russia as an intermediary, Chargé D'Affaires of Ukraine in Kazakhstan Yuri Lazebnik told Kazakh TV channel, tengrinews reports.
"So that there will not be an illusion of Russia being charitable and supplying gas to Ukraine. Ukraine is as interested in the Russian gas, as Russia is interested in the Ukrainian market for its gas. With the Eurasian Economic Union, Kazakhstan will have access to energy infrastructure and will be able to export its gas anywhere it wants. I stress that Ukraine is ready to buy gas from Kazakhstan without any intermediaries," Lazebnik said.
According to Lazebnik, Ukraine will work towards having no more than 30% of its gas supplies from European countries or Russia by 2018. Then Moscow "will stop being the monopolist". A newly formed parliament coalition in the Verkhovanay Rada would be working on this issue, Lazebnik said.
Meanwhile, Kazakhstan, according to Statistical Review of World Energy, occupies the 21st place worldwide in terms of natural gas reserves with 1.3 trillion cubic meters.
November 3 2014, 11:32