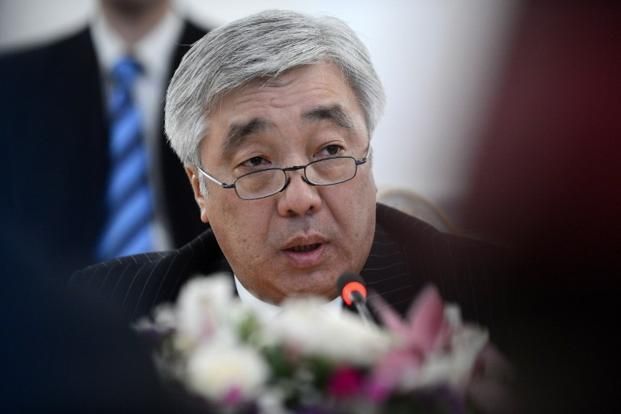 Kazakhstan is interested in expanding the presence of the United Nations in the country, said Minister of Foreign Affairs Erlan Idrissov at the round table discussion on cooperation between UN and Kazakhstan in 2015 and after on Friday.
"We look forward to expansion of the UN presence in Kazakhstan. We indeed hope for Almaty's becoming a region hub for the United Nations activities," said the Minister, reports Novosti-Kazakhstan, akipress.kg reports..
He noted the Central Asian region needs UN presence due to various difficulties with the security issues, including the situation in Afghanistan.
"We always knew UN is supporting us in our efforts for maintaining peace and stability," said the Minister.
The Foreign Minister thanked the representatives of the United Nations for the work they carry out in Kazakhstan, and said he hopes for its continuation.
UN Resident Coordinator in Kazakhstan Stephen Tull said that the UN system is adaptable and needs to become more creative and efficient.
He also proposed to increase the participation of civil society in Kazakhstan's developing. "Lets focus our attention in 2015 on the people we serve for," said Tull speaking of the cooperation between Kazakhstan and the United Nations.
October 24 2014, 11:52