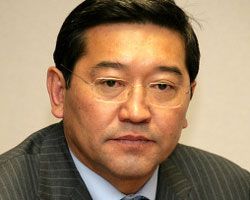 Kazakhstan's Prime Minister Serik Akhmetov will visit Mangystau and Atyrau Oblasts on 21-22 November, said the official representative of central communications service Altai Abibullayev.
PM Akhmetov will have a look at agrarian and economic development in the region and pace of completion of sectoral state programs.
Premier will hold a number of working meetings to discuss financial and economical development issues of Kazakhstan during the week.
Besides, on November 20, Akhmetov will chair meeting of the government, where the progress of implementation of presidential instructions regarding youth policy will be considered.

WKT citing Bnews.kz
November 19 2012, 16:04