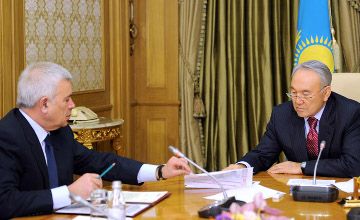 Kazakhstan President Nursultan Nazarbayev has met with President of OAO "Lukoil", Russia's second oil giant, Vagit Alekperov, the press service of Akorda reported.
The parties discussed the participation of Lukoil in the development of the oil and gas industry in Kazakhstan, as well as the company's progress in various investment projects.

They also spoke about the new projects of Lukoil in the Caspian Sea.
October 14 2014, 18:01