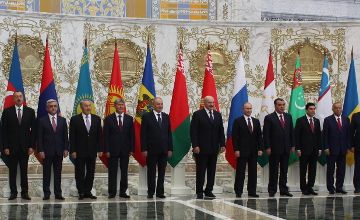 "Kazakhstan considers the CIS as a unique political platform that unites the post-Soviet countries," President of Kazakhstan Nursultan Nazarbayev said at a press conference held after the CIS Summit in Minsk, azh.kz refers to inform.kz.
"We noted today that the two-year Belarus' chairmanship benefited all. Cooperation between the countries has broadened. The Heads of State decided to hand over the CIS chairmanship to Kazakhstan next year," the Kazakh President said.

The President said that the parties signed important documents laying the foundation for further development of the intra-CIS cooperation.
October 10 2014, 16:59