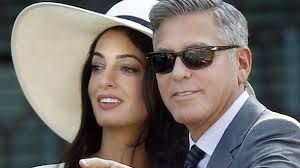 After four days of hard partying, fleets of A-list guests and a flotilla of press trailing every journey of their boat – the aptly named 'Amore' – Amal Alamuddin and George Clooney finally got married in a £470 civil ceremony that took just 14 minutes from start to finish.
On Sunday, the newlywed couple – who first married in a symbolic ceremony on Saturday – then hosted a "relaxed" lunch at Cipriani, where locals described overhearing "loud funk music playing", cheering and popping Champagne bottles among the insect-like buzz of paparazzi camera shutters.
And then there was another dinner party, held on the adjacent side of the Belmond Hotel Cipriani at the Granaries of the Venetian Republic room.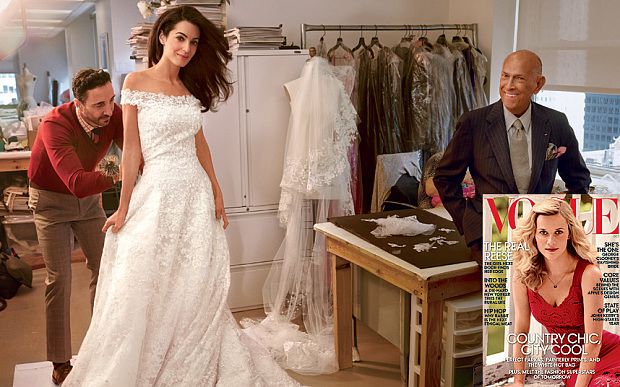 Amal Alamuddin with dress designer Oscar De Le RentaAccording to E! News, a French cover band called Parade provided the music for the evening as another round of speeches and toasts were made.
"The party was great," Bono, who did not, unlike the new U2 album, turn up in Venice at random and complete uninvited, said of the couple's celebrations. "It's still going on... In some people's minds."
The famous guests in attendance at the glamorous reception and nuptials at the Aman resort also included Matt Damon, Robert De Niro, Bill Murray and the former Mayor of Rome, Walter Veltroni, who presided over the ceremony.
"Everyone in Venice feels so privileged they did this here," an onlooker told E! News. "What a wonderful moment to see. We all say she's like Jackie [Kennedy] Onassis. We love her and George does too. It's lovely."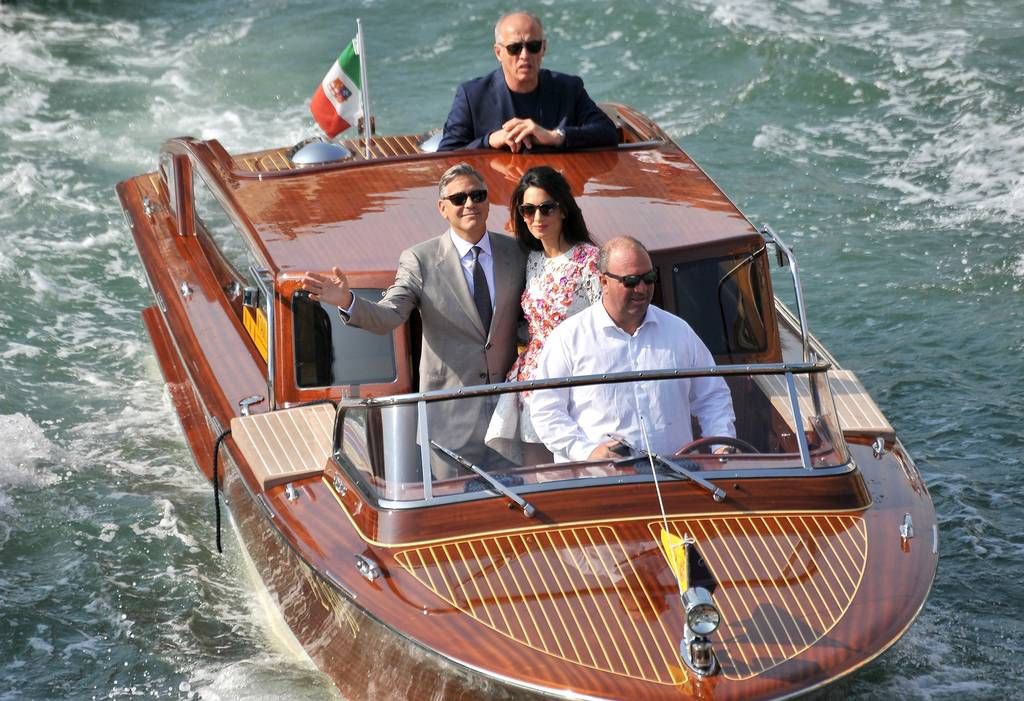 Wedding ceremonyMeanwhile, its emerged that the apparently private couple gave the world exclusive coverage rights to their wedding to Hello!magazine.
George Clooney is donating most of the profits from his wedding photographs to his own charity.
October 2 2014, 09:40