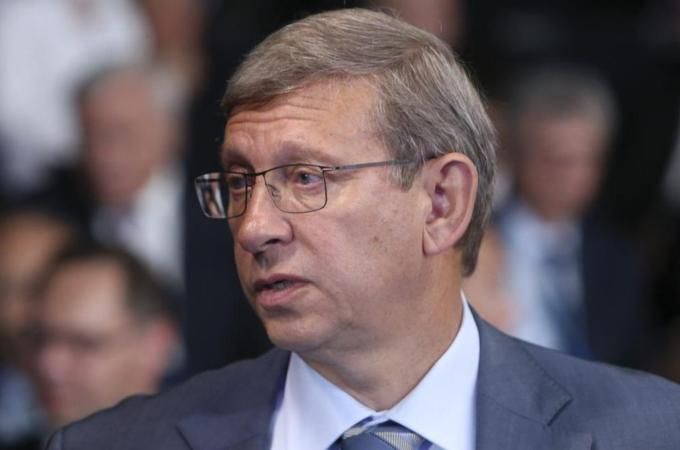 Some say the detention and probe of Vladimir Yevtushenkov - who is Russia's 15th-richest man- was politically motivated [Reuters]Authorities say Vladimir Yevtushenkov, one of the richest men in Russia, is being held on charges of money-laundering.
Russian authorities have placed a top billionaire, Vladimir Yevtushenkov, under house arrest pending the results of an investigation of charges against him of money-laundering, officials say.
The Investigative Committee, Russia's top investigative agency, said Yevtushenkov, the head of Sistema holding company, was suspected of involvement in a money-laundering scheme involving oil assets in the province of Bashkiria. Sistema owns the Bashneft oil company, which is based in Bashkiria.
Yevtushenkov, 65, is Russia's 15th-richest man with a personal fortune of $9 billion, according to the Forbesmagazine.
Russia's federal Investigative Committee said on Tuesday it launched the probe because it had "sufficient grounds to believe that AFK Sistema board chairman Vladimir Yevtushenkov is involved in the legalisation [money-laundering] of property acquired by criminal means".
But some Russian businessmen and commentators drew a parallel with a politically-motivated attack against a former oil tycoon, Mikhail Khodorkovsky, who spent a decade behind bars as his Yukos firm was dismantled.
The Investigative Committee reports directly to Russian President Vladimir Putin.
Rosneft - the Putin-favoured oil giant that bought Yukos's top assets - is keen to get its hands on Bashneft, according to a report early this year by the business daily Vedomosti.
Putin's spokesman Dmitry Peskov dismissed that talk, telling Russian reporters he was "categorically" against any attempt to liken Yevtushenkov's arrest to what happened to Yukos.
The news of the billionaire's arrest spread through Moscow's business and political circles late on Tuesday, deepening uncertainty stemming from an economy battered by Western sanctions and capital flight.
'Yukos Number 2'
Alexander Shokhin, head of the Union of Industrialists and Entrepreneurs, an influential big business lobby group to which Yevtushenkov also belongs, drew a direct line between the latest arrest and the attack against Khodorkovsky.
"It is certainly very similar to a 'Yukos Number 2'," Shokhin told the Interfax news agency.
Yukos was once Russia's biggest oil company but was broken up after Khodorkovsky's arrest in 2003, shortly after Putin warned Russia's growing class of oligarchs against meddling in politics.
After being pushed into bankruptcy, Yukos was carved up and sold off in opaque auctions to state companies.
Rosneft, which was then a small player, bought Yukos's best units in 2004, launching itself on the path to becoming the world's top listed oil firm by production.
Khodorkovsky was released from prison late last year and now lives with his family in Switzerland in self-imposed exile.
Rosneft, targeted by Western sanctions over the Ukraine crisis, is controlled by Igor Sechin, one of Putin's top lieutenants whom Khodorkovsky has accused of orchestrating his downfall.
September 18 2014, 15:34