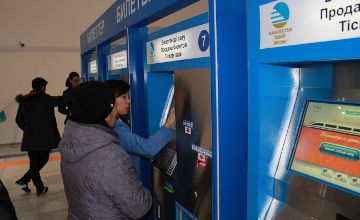 Source: KAZINFORM 13,6 mln passengers travelled by train for the past 8 months of 2013. 5,9 mln of them travelled for the past three summer months that is 27,000 passengers more as compared to the previous year.
High-speed trains carried 298,000 passengers over June-August this year that is 76,000 more against the last year.

122 new routes were launched to transport passengers by rail in summer, Passenger Transportation JSC said

The company also plans to launch another three high-speed trains en route Astana-Kyzylorda, Astana-Ust Kamenogorsk and Almaty-Ust Kamenogorsk till the end of the year.
Source: KAZINFORM
September 9 2014, 11:36