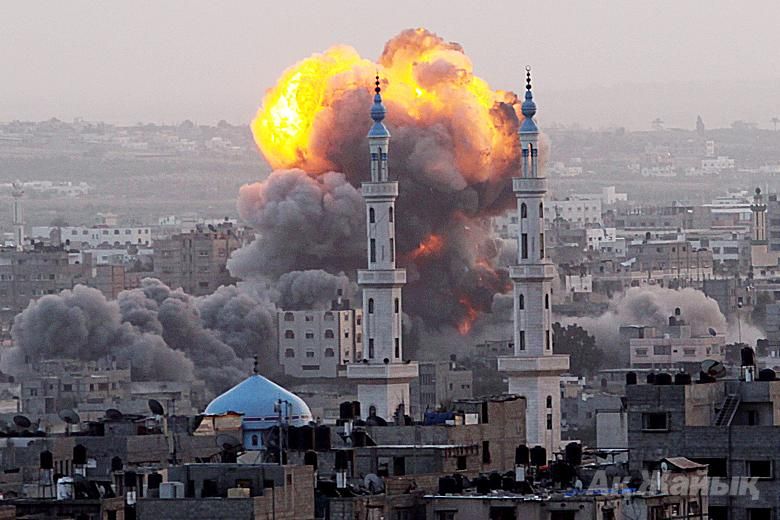 An Israeli airstrike has hit a building housing several media companies in central Gaza.
Hamas said that its broadcast outlets, Al-Aqsa TV and Al-Aqsa Radio were targeted. The television station continued to broadcast, however.
Meanwhile, Israeli Prime Minister Benjamin Netanyahu has warned of a "prolonged" military campaign in Gaza, following an upsurge of violence from both Hamas and Israeli forces.
Mr Netanyahu said Israel would continue to act until it had achieved its aim of destroying militant group Hamas' network of underground tunnels.
The night sky above Gaza City was light up with flares.
July 29 2014, 14:25