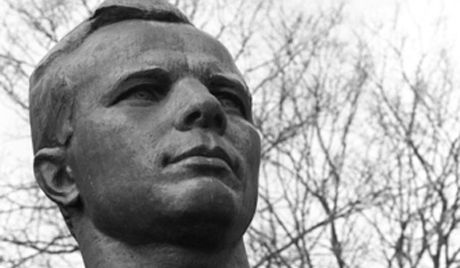 Photo: RIA Novosti
A statue of Yuri Gagarin was unveiled in Houston, Texas.
The ceremony in the park near the historical building of the first NASA headquarters was attended by representatives of the City Council, organizations of Russians in the US and the charity foundation which sponsored the work.
The Mayor of Houston said that Yuri Gagarin's heroic deed belonged to the whole of mankind and the first spaceman in the world was equally esteemed in Russia, the US and other countries.
November 12 2012, 17:12