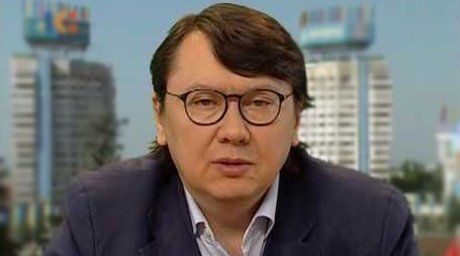 Rakhat Aliyev ©airvansite.ruKazakhstan has sent documents pointing to the involvement of Rakhat Aliyev in the murder of a Kazakh opposition leader Sarsenbayev to Austria, tengrinews reports.

"We have sent an investigation request [to Austria], in which we specified that we needed to question several individuals and requested an opportunity to do so," a source in the Kazakhstan General Prosecutor's Office told Interfax-Kazakhstan.

The request was set to the Austrian law enforcement authorities after the Specialized Inter-District Criminal Court of Almaty Oblast established the involvement of Rakhat Aliyev and former head of the National Security Service Alnur Musayev in the murder of a prominent Kazakhstani politician Altynbek Sarsenbayev and his aides.

The bodies of the opposition leader Altynbek Sarsenbayev, his driver and bodyguard were discovered on February 13, 2006 in the outskirts of Almaty.

Nine people were found guilty of the crime and were sentenced to various prison terms. Chairman of the Senate Yerzhan Utembayev was found guilty of ordering the assassination and sentenced to 20 years of imprisonment. Rustam Ibragimov, the killer, was sentenced to the capital punishment. Since there is a moratorium on death penalty in Kazakhstan, Ibragimov will spend his life behind bars.
Meanwhile, in late 2013 the Prosecutor General of Kazakhstan announced that Ibragimov changed his testimony. The killer announced that it were Aliyev and Musayev who ordered the murder, not Utembayev. In January this year Kazakhstan Prosecutor's Office filed a motion to start a new investigation in the case against Aliyev and Musayev.

Aliyev, who was Kazakhstan's ambassador to Austria until 2007 and a former son-in-law of President Nursultan Nazarbayev, was convicted in 2008 and sentenced to a total of 40 years in prison for several grace crimes, including murder of two bankers, treason, and preparing a coup. The verdicts were handed out in absentia as Aliyev was hiding abroad since 2007.

Currently, Aliyev is under arrest in Austria's capital Vienna. According to his lawyer, he handed himself in voluntarily to cooperate with the investigation on the kidnap and murder of two Kazakhstani bankers Zholdas Timraliyev and Aibar Khasenov.

June 12 2014, 17:11