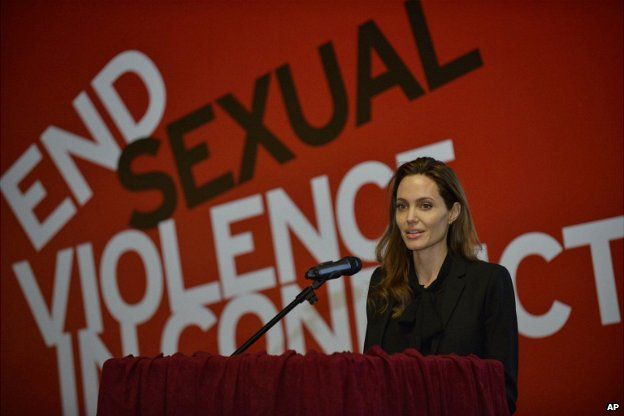 Angelina Jolie is co-hosting the event and has been a leading force in the campaign to end sexual violence in warA four-day summit on sexual violence in war is to begin in London, hosted by UK Foreign Secretary William Hague and UN Special Envoy Angelina Jolie, bbc reports.
The event, called the Global Summit to End Sexual Violence in Conflict, is the culmination of a two-year campaign to raise awareness of the issue.
Mr Hague is calling on the 140 nations present to write action against sexual violence into their military training.
Announcing the event in February, he said the issue "should shame all men".
The meeting at the ExCel Centre in London is the largest conference ever on sexual violence in conflict zones.
Representatives from foreign ministries, the military, law enforcement agencies and non-governmental organisations from across the world will be attending.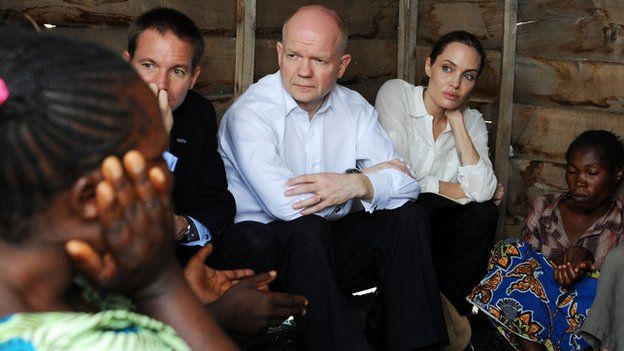 Mr Hague has visited several warzones with Ms Jolie to meet victims of sexual violence in recent years.BBC World Affairs Correspondent Paul Adams says organisers want the ambitious event to be the moment the world wakes up and declares that sexual violence is not an inevitable part of war.
In the two years since Mr Hague and Ms Jolie launched their campaign, a Declaration of Commitment to End Sexual Violence in Conflict has been endorsed by 141 countries.
But the aim now is to take concrete steps, including improving the investigation and documentation of sexual violence and providing more help to survivors, our correspondent reports.
Earlier this year, Mr Hague said it was time for sexual violence to be removed "from the world's arsenal of cruelty".
He said the issue was often ignored at the end of wars and cited the estimated 50,000 women who were raped in Bosnia two decades ago, virtually none of whom have received justice.
"We need to turn women's invisible presence in many countries around the world into a visible force in every society - with women represented in every peace process, in every government, in all walks of life," he added.
June 10 2014, 11:48