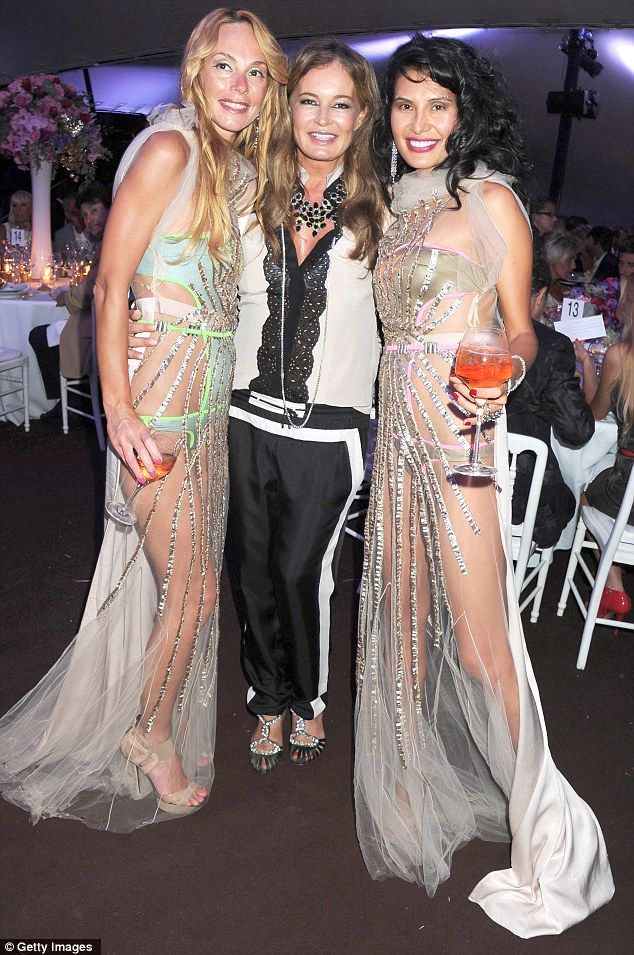 Lap of luxury: Goga Ashkenazi (pictured right with Marianna Belchanskaya, left, and Eva Cavalli) used to be in a relationship with oil tycoon Timur KulibayevBillionairess Goga Ashkenazi has found love again with Fiat heir Lapo Elkann.

Kazakh-born Goga, left, who is a close friend of Prince Andrew, had been in a five-year on-off relationship with oil tycoon Timur Kulibayev, the son-in-law of the president of Kazakhstan.

Now the tenacious Oxford graduate – who made her vast wealth from oil and gas – has teamed up with Italian entrepreneur Elkann, nicknamed 'Lapo of Luxury'.

Stylish Lapo, 35, been ranked on several best-dressed lists.

A source said: 'Goga should be a perfect and equal match for such a wealthy and powerful man.'

Goga has two sons – Adam, four, and Alan, eight months – by Kulibayev, 46 who famously bought Prince Andrew's former home, Sunninghill Park, for £15million.

A governess teaches Adam in English during the week and, at weekends, he is taught in Russian.

Meanwhile, Alan is cared for by the same two Russian nannies who looked after Adam until he was two.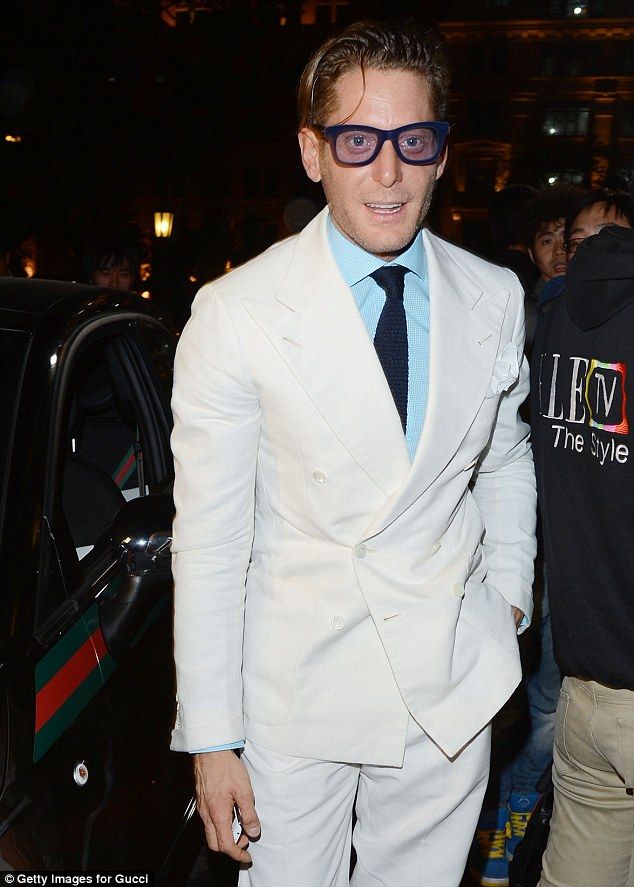 The billionairess has found love with Fiat heir Lapo Elkann who has been ranked on several best-dressed lists

Goga was previously married to Californian hotel heir Stefan Ashkenazy, but the couple divorced in 2007.

The 32-year-old lives in a £28 million house in Holland Park, West London – bought for cash – which boasts a dining room with a gold-leaf ceiling.

Goga also has a staff of 15 including a butler, chauffeur, chefs, maid and nanny.

The impeccably connected graduate was reported to have tried her hand as a designer after buying Parisian fashion house Vionnet.

She bought the iconic French label in May and took a hands-on role at the fashion house, whose fans include Madonna and Natalie Portman.
November 5 2012, 10:33