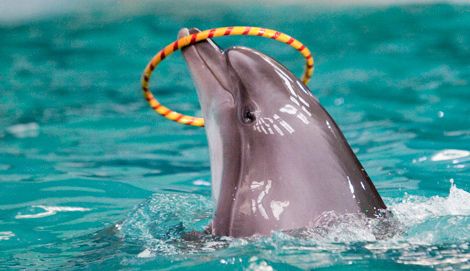 A dolphinarium will open in central park of Almaty, mayor of the city Akhmetzhan Yesimov has approved the preliminary design of the dolphinarium, the official media said.
The central park will also open an ice arena. The total area of these objects will be 7,300 square meters.
Dolphinarium will be designed for 750 people, the capacity of the ice arena will be 900 seats.
Until the end of this year, the work on the design will be completed and the construction works will start, the official internet-resource of Almaty city reported June 1.
June 2 2014, 12:16