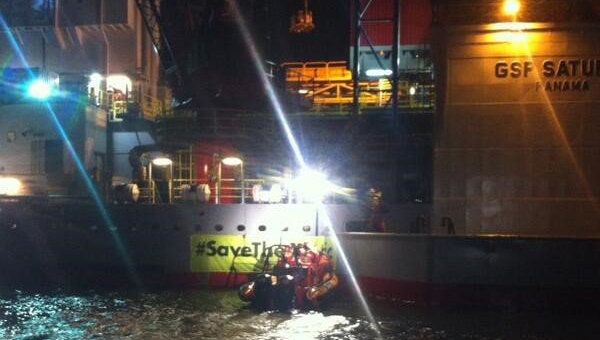 Dutch Police Arrest Greenpeace Activists Blocking Gazprom Platform.Dutch police have detained several Greenpeace activists who had attempted to block the Gazprom-chartered Saturn drilling platform in the port of Ijmuiden, the environmental organization said Tuesday, ria.ru reports.
"The Dutch police managed to free the Saturn platform from protesters five hours after the start of the action. Six climbers reaching its support beams were detained with no charges brought against them yet. But Greenpeace continues opposition to oil exploration in the Barents Sea in the Arctic," Greenpeace said in a statement.
A Gazprom Neft spokesperson told RIA Novosti the platform was continuing on schedule to prepare to head toward the drilling site.
Last September, Greenpeace activists attracted international attention when they tried to climb onto an offshore Gazprom platform in the Prirazlomnoe field. Their ship was detained and charges of piracy levied against the activists. The environmentalists were pardoned in December.
May 27 2014, 15:58