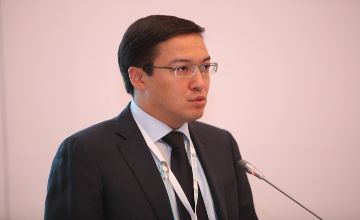 Daniyar AkishevKazakhstan will not make any changes in the tax legislation for investors for up to 10 years, said Deputy Chairman of the National Bank of Kazakhstan Daniyar Akishev during the II World Anti-Crisis Conference held in Astana within Astana Economic Forum, ca-news.org reports.
"We will not change the taxation for ten years for those who will invest in Kazakhstan," Akishev said.
According to him, Kazakhstan will create clear and transparent environment to attract public and social investment, and take steps to increase the attractiveness of the Kazakh economy.
"Kazakhstan is a country with developing economy and there are some global trends in the outflow of capital from emerging markets. In this regard, we are going to align our efforts to protect the rights of investors. In this regard, we are absolutely confident that the stability of the legal framework is the most important factor for any investor," he stressed.
May 21 2014, 15:06