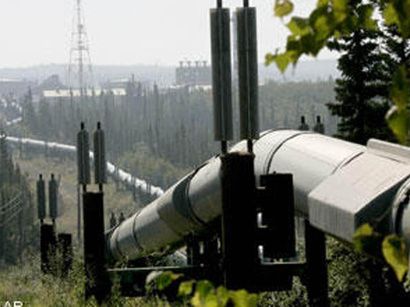 Once the oil production at Kazakhstan's Kashagan offshore field increases, some portion of this oil will be transported via the Baku-Tbilisi-Ceyhan (BTC) pipeline, Azerbaijan's Energy Minister, Natig Aliyev said, trend.az reports.
The minister made the remarks in his interview with The Business Year-Azerbaijan 2014 magazine.
Kazakhstan said it is planned to produce some 23 million tonnes of oil at the field per year in the first stage and to increase this volume to 50 million tonnes in the second stage, Aliyev said,
"In that case, some portion of this crude oil will be exported through Azerbaijan to markets in the West," the minister stressed.
The BTC has already begun to transport the Kazakh oil.
BTC is expected to transport around three million tonnes of oil from Kazakhstan's Tengiz field in 2014, Uzakbai Karabalin, the country's Oil and Gas Minister said earlier.
Moreover, BTC also transports Turkmenistan's oil.
The total length of the BТС is 1,768 kilometers including a 443 kilometer long section running through Azerbaijan, a 249 kilometer long section in Georgia and a 1,076 kilometer long section in Turkey. The construction of the pipeline started in April 2003. It was filled with oil on May 18, 2005.
The pipeline's capacity is 1.2 million barrels of oil per day.
The shareholders of BTC are BP (30.1 percent), AzBTC (25 percent), Chevron (8.9 percent), Statoil (8.71 percent), TPAO (6.53 percent), Eni (five percent), Total (five percent), Itochu (3.40 percent), Inpex (2.5 percent), ConocoPhilips (2.50 percent) and ONGC (2.36 percent).
May 16 2014, 12:13