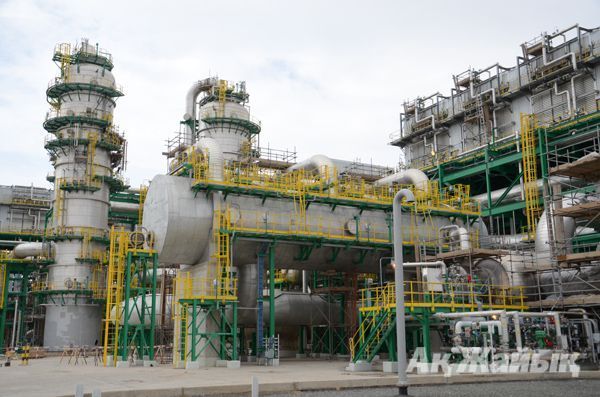 Making presentation of potential investors, managing director of Kazakhstan Petrochemical Industries (KPI) Zhambyl KEKILOV spoke of the pace of integrated gas and chemical complex construction within special economic zone in Karabatan, that would have annual production capacity of 550,000 tons of propylene and 500,000 tons of polypropylene.
Its commissioning is scheduled for 2015. The complex will cover 10% of global demand for polymer products -- from wrappings to car parts.

The project cost is estimated at $2,029,800,000. Out of the sum - $1,380,000,000 is a loan provided by EximBank of China to Kazakhstan's Development Bank; $506,500,000 is contributed by KPI partners; $93,300,000 is a loan from Kazakhstan's government; $50,000,000 lent by Samruk Kazyna National Well-Being Fund.
In line with the terms provided in the Chinese loan agreement, Sinopec Engineering is chosen the general contractor for the construction. As a raw material, the complex will utilize associated gas from Tengiz field. For this, a 200km trunk pipeline will be built between the two locations.

- Initially, Tengiz gas will be delivered in railway tank cars. We have made an agreement on preferential terms with Tengizchevroil to supply 7bn cubic meters of gas. Looking forward we will sign another agreement for 10bn cubic meters. Gas will be stored in four spheroid tanks with the volume of 2,000 cubic meters each. There is a risk of explosion. Therefore, we will be building a bombshelter, said Kekilov.

At the beginning stage of construction, 5,000 people will work in the complex area and 400 after commissioning.

By Murat SULTANGALIYEV

November 2 2012, 10:15