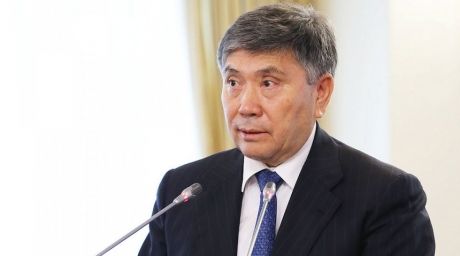 RoK Minister Uzakbai KarabalinKazakhstan's oil and gas minister said on Thursday he was "disappointed" over the slow development of the giant Kashagan oil field, but that he saw no legal reasons to pressure the consortium which oversees the offshore project, reuters reports.
The Central Asian nation of 17 million relies heavily on oil exports, and the setback in development of the huge Kashagan field could be a drag on state coffers.
Delayed output at Kashagan has unsettled Kazakh authorities, which have already sued the consortium operating the field for 134 billion tenge ($737 million) over ecological damage, but on Thursday they signalled the possibility of no further penalties.
"We can't push (the consortium). This is a huge and dangerous field, and we can't pressure legally," Uzakbai Karabalin said after meeting members of the North Caspian Operating Company (NCOC) consortium, which include Eni, Exxon Mobil, Royal Dutch Shell and Kazakh state-run KazMunaiGas.
"I said that we are hugely disappointed by the way the project is progressing," the minister said.
NCOC also includes Japan's Inpex with 7.56 percent and China National Petroleum Corp (CNPC) with 8.33 percent, which it bought from ConocoPhillips last year.
The consortium said last month it would challenge the fine, potentially raising tensions with the government, which in recent years has become more assertive in dealing with foreign investors and has used legal action as leverage to increase participation in some energy projects.
Production at the offshore deposit, the world's biggest oil find in 35 years, started in September but was halted in early October after the detection of gas leaks in the $50 billion project's pipeline network.
The government had great expectations for Kashagan to start producing oil last year and officials had said they hoped to see it produce 22 million barrels of crude by the end of the year.
The minister didn't comment about the possible costs of the repair work, reiterating that the authorities expect the results of the pipeline examination by the end of May.
"If it is confirmed that there are cracks in the sea part of the pipeline, then it will indicate the situation is getting worse as the sea section of the pipe should also be replaced. Then, there will be no output this year," Karabalin said.
April 17 2014, 19:49