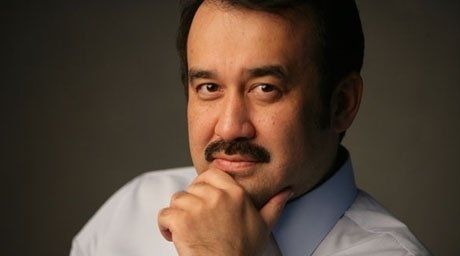 Karim Massimov. Photo:government.kzNursultan Nazarbayev nominated Karim Massimov to the position of the prime minister, Akorda's press service reported.
"N. Nazarbayev proposed Karim Massimov's candidacy to the position of the prime minister of Kazakhstan", - reads the message.
Karim Qajymqanuly Massimov, born 15 June 1965 served as Prime Minister in the Government of Kazakhstan from 10 January 2007 to 24 September 2012. He previously served as the Deputy Prime Minister from 19 January 2006 to 9 January 2007 and as Minister of Economy and Budget Planning, Minister of Transport and Communications in 2001
President Nazarbayev nominated Massimov to succeed Daniyal Akhmetov as Prime Minister on 9 January 2007. The Nur Otan party endorsed Massimov's candidacy and Parliament confirmed the nomination on 10 January. On 24 September 2012, Massimov's premiership ended when President Nazarbayev moved him to the position of chief of staff of the presidential office, the move was designed to readjust the power balance between various factions within the government.
April 2 2014, 17:31