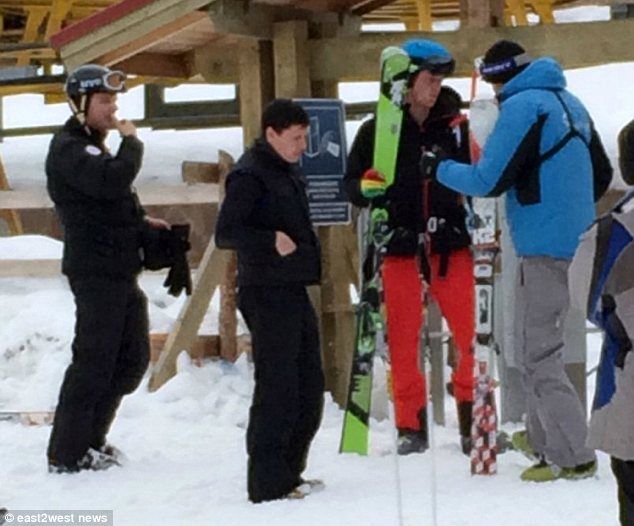 Skiing: Prince Harry, second right, pictured on the slopes at the Shymbulak resort in Kazakhstan Prince Harry has taken his girlfriend Cressida Bonas on a skiing trip to Kazakhstan, dailymail.com reports.
The couple, who are experienced skiers, flew by government helicopter to the exclusive resort of Shymbulak in the former Soviet state for a 'private holiday'.Prince Harry and Miss Bonas, who first met in summer 2012, reportedly arrived by helicopter to stay a luxury chalet in the mountains above the city of Almaty.
During their stay they were seen posing for photographs with other skiers.
Although enthusiasts might not choose it as the go-to place to hit the slopes, Kazakhstan has a cold winter which ensures it has powdery snow until late in the season.
The holiday will fuel further speculation that Prince Harry and Miss Bonas, a dance graduate who works in theatre marketing, are becoming more serious about each other.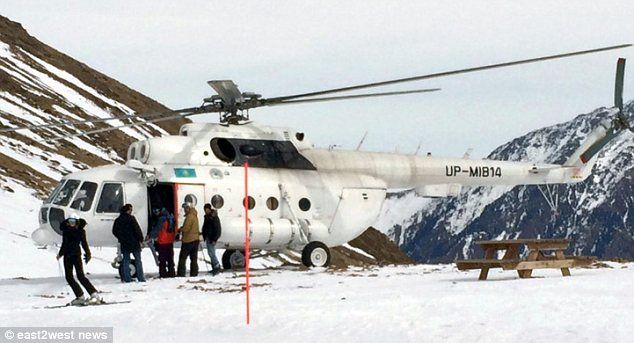 Chopper: The prince and his girlfriend Cressida Bonas used a helicopter to reach the ski slopes.The Shymbulak resort – set among dramatic peaks that separate China from the Russian steppes – has only one main slope.
The couple may have chosen their skiing destination with help from Prince Andrew – who developed strong links with the former Soviet state in his capacity as Britain's special trade representative.
Andrew sold his home in Ascot to a tycoon from Kazakhstan and is a frequent guest of the country's president Nursultan Nazarbayev with whom he goes goose-hunting.
A spokesman for the Prince declined to comment, saying any trip would have been a 'private holiday'. But royal sources confirmed the couple had been away together.
But sources close to the prince said the trip had been organised by a friend and he and Cressida had 'tagged along'.
March 26 2014, 10:34