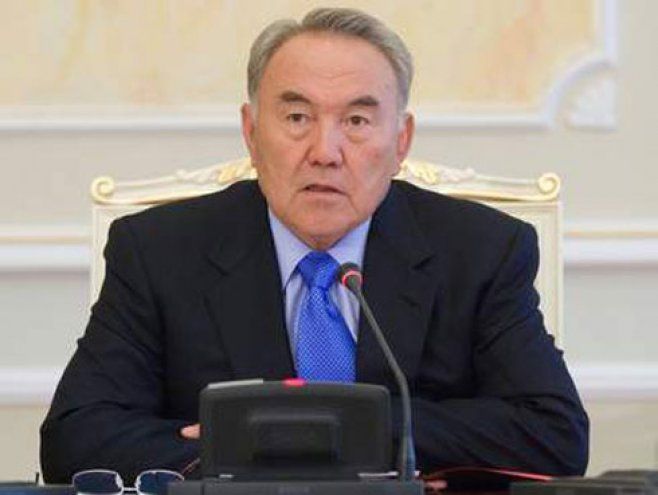 Kazakhstan's people should be confident in the country's combat efficiency, tengrinews.kz reports, citing President Nazarbayev as saying when speaking at a sitting in the country's Defense Ministry.

"Kazakhstan's people should be confident in the combat efficiency and ability to accomplish tasks and orders of the Supreme Commander. Military expenses [in Kazakhstan] have been steadily growing in the recent years, with the three-year military budget reaching $5.4 billion against the backdrop of worsening economic conditions even in the richest European nations, with the latter having to decrease both military expenses and social programs.
Last year alone housing was provided to over 7 000 military personnel, with the monthly average salary of an officer being a bit below $1000. Retirement allowances for military personnel are the highest among other categories of the retired. In exchange for all that the taxpayers have the right to expect the military to possess combat efficiency and crystal honesty", he said.

"As Head of State and Supreme Commander, I am concerned over corruption-related wrongdoings in the defense industry (…) it poses a threat to the national safety. Corruption in the armed forces is inadmissible", he stressed.

"All drills should be aimed at accomplishing tasks simulating modern possible conditions. We will be randomly checking combat efficiency of regional troops. We should enhance cooperation of defense agencies and interaction with our allies and partners. Combat training programs should have renewed contents to meet modern threats", Nazarbayev said.

President pointed to some pending issues in the neighboring areas. "The legal status of the Caspian Sea is still not defined. Littoral states are getting militarized. There are some risks pertaining to withdrawal of coalition forces from the neighboring Afghanistan. Given all that, I commission to reinforce military groups in the South and in the West", he said.

March 7 2014, 11:23