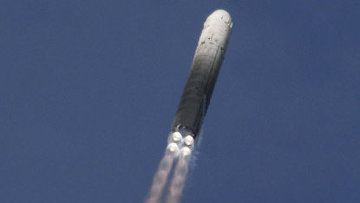 Russia plans to conduct 3 test launches of its missiles targeted at Kazakhstan in March, the Ministry of Defense of Kazakhstan reported on Wednesday, ca-news.org reports.
Earlier, the Russian Defense Ministry reported that the intercontinental ballistic missile was launched in Astrakhan region on Tuesday to the territory of Kazakhstan. The Topol-E test missile hit the conditional target with the exact accuracy. The test launch was conducted in a normal mode at 00:10 of Astana time.
The purpose of the test was to check the intercontinental ballistic missiles.
March 5 2014, 17:31