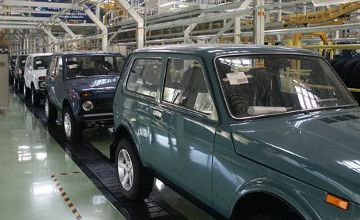 Kazakhstan will end production of Niva off-road vehicle in the nearest future, First Vice Minister of Industry and New Technologies Mr. Albert Rau announced Monday, inform.kz reports.
He explained the measure was imposed in connection with the updated technical regulations adopted by the Customs Union.
"As of January 1, 2014, the Customs Union has introduced common technical regulations for all member states. There will be no barriers for car manufacturers that meet the technical regulations," Mr. Rau added at the press briefing of the Central Communications Service.
A. Rau also mentioned the start of Toyota Fortuner SUV production in Kazakhstan had been scheduled on April 2014.
February 24 2014, 15:04