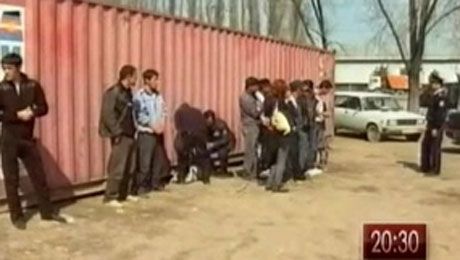 1.463 billion tenge was collected from fines for violation of immigration law in Kazakhstan in 2013, Head of the Migration Police Department of the Ministry of Internal Affairs Serik Sainov said in an interview for Primeminister.kz.
"99,298 foreigners violating the rules of stay in Kazakhstan were brought to administrative responsibility in 2013, up 11.7% from 2012. For violating immigration laws 3,402 foreigners were deported. Fines amounting to 1 billion 638.7 million tenge were imposed, 89% or 1 billion 463.1 million tenge of which have been collected," he said.
In addition, 272 criminal cases were opened on the facts of violation of immigration law in 2013. This is by 34% more than in 2012.
Sainov said that December 10, 2013 President Nursultan Nazarbayev signed the Law "On amendments and additions to some legislative acts of Kazakhstan on labor migration", which simplified the procedure for obtaining permits for citizens of the countries that have a visa-free entry and stay regime with Kazakhstan.
Such permits allow to stay in Kazakhstan without visas and to work in the individual households for not less than three months. At the same time labor immigrants can not be used by the employer in order to get revenue for themselves. It is permitted to conclude an employment contract only on the provision of services in the household as a nurse, gardener, cook, driver, etc. as well as for the construction and renovation of residential premises, which are the personal property of the employer.
It is prohibited to conclude employment contracts to perform work (services) in a household simultaneously with more than five labor immigrants. "The total period for which the permit is extended may not exceed one year," he noted.
February 13 2014, 11:30