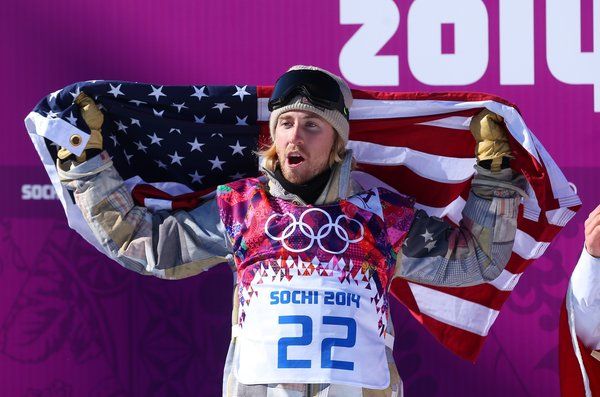 Sage Kotsenburg celebrates after winning the gold medal in the men's snowboard slopestyle on Saturday at Rosa Khutor Extreme Park. (Getty Images / Feb 8, 2014) The United States clinched the first gold medal of the Winter Olympics on Saturday when Sage Kotsenburg won the snowboard men's slopestyle, cnn reports.
Norwegian Staale Sandbech, 20, won the silver medal followed by Canadian Mark McMorris, 20, who walked away with the bronze.
American Shaun White, the biggest name in snowboarding, withdrew from the competition before it began to focus on the men's halfpipe next week.
Other events planned for Saturday include figure skating team competition and the women's moguls final.
The Olympics kicked off with much fanfare at the opening ceremony Friday.
Billed as the most expensive Olympic Games in history, the opening ceremony kicked off with lights, floats and flying performers as the world turned its attention to Russia.
Despite anxiety about terror strikes, controversy over gay rights and ridicule for poor preparations, the nation's officials have maintained that the sites in Sochi are secure.
It will be "the safest place on Earth during the Olympics," said Dmitry Chernyshenko, head of the Games.
February 8 2014, 18:43