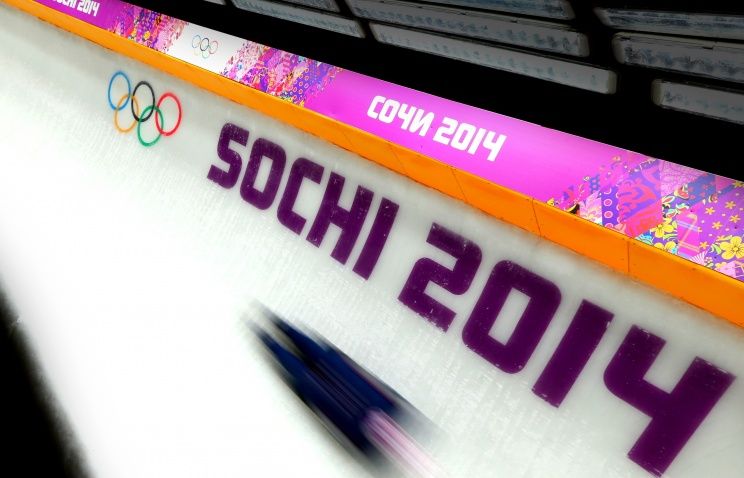 The most important moments of the second Olympic day in Sochi.
13:14. Russian opera singer Anna Netrebko will perform the Olympic hymn during the opening ceremony of the Olympic Winter Games in hosting Black Sea resort Sochi, the ceremony's chief creative producer and script author Konstantin Ernst said.
09:54. US President Barak Obama gave an interview to NBC channel that will be aired on Friday ahead of the opening ceremony. However, some quotes were made public on Thursday. Thus, Obama said that Russian and American military, intelligence services' staff and law enforcement officers are in constant contact in the context of holding Olympic Games in Sochi.
07:34. Everything ready for the opening ceremony that will begin at Sochi's Fisht Stadium at 20:14 Moscow time. The promoters keep the details of the opening ceremony secret and have disclosed only a tiny bit of information to President Vladimir Putin who inspected the Olympic facilities many times.
02:49. Russian President Vladimir Putin praised the role of close contacts and mutual understanding with the International Olympic Committee (IOC) in the fulfillment of Russia's obligations assumed in Guatemala for the preparation for the Sochi Olympic Games.
01:24. Figure skaters Volosozhar and Trankov said they could not let their team down. "Any skating always makes one nervous, and there was also a sense of responsibility. We could not let the team down," Volosozhar said.
00:00. The opening ceremony of the XXII Winter Olympic Games in Sochi will be the main event this day. Many national leaders are already heading to Sochi to see that spectacular show: Azerbaijani President Ilkham Aliev, Turkmen President Gurbanguly Berdymukhamedov, Ukrainian President Viktor Yanukovich, Czech President Milos Zemanetc. Russian President Vladimir Putin will open the ceremony and meet with foreign leaders. However, he would not be the one to light the Olympic flame.
February 7 2014, 15:32