By Saule Tasboulatova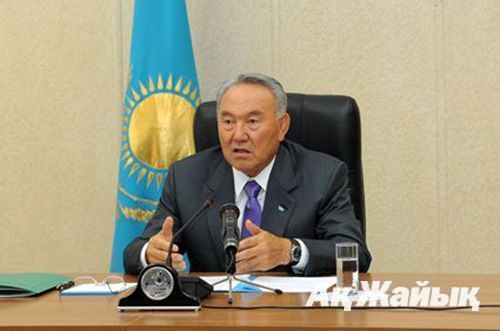 Today, Feb 6, in the second half of the day the RoK president Nursultan Nazarbayev arrived with a working visit to Atyrau. During his trip the president was accompanies by the Minister of Oil and Gas Uzakbay Karabalin, the Minister of Regional Development Bolat Zhamishev and the chairman of the board of NWF "Samruk-Kazyna" Umirzak Shukeev.
From the airport the presidential procession went to Nursaya microregion to visit the intellectual school specialized in chemistry and biology. Then the head of state went to Atyrau Refinery where he had a look at the investment projects "The construction of the complex facility for poduction of aromatic hydrocarbons" (KPA) and "The construction of a complex facility of deep oil refining" (KGPN).
After that in the conference hall of Atyrau Refinery the president had a meeting with the local businessmen.
February 6 2014, 17:25