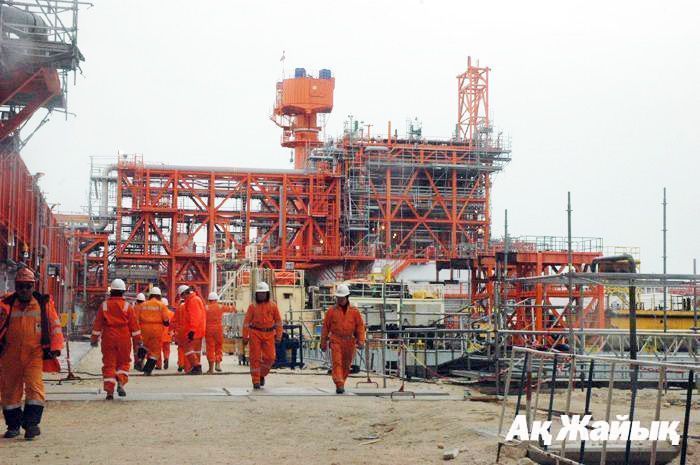 Uzakbai Karabalin, the country's Oil and Gas Minister, told about issues related to the giant Kashagan oilfield, tengrinews.kz reports.

"The major problematic zones are zones adjacent to welded joints. The causes are not yet clear (…) concentration of problems in zones adjacent to welded joints is obvious from the incomplete findings (…) all the findings will be available later; once they are available, I will gladly announce them", he told journalists on the sidelines of a government sitting today.

He provided no details on the timing of production re-start at the oil field. "I can provide no such details. We haven't obtained full findings of the investigation (…) When the findings are available, the project operator will come with an action plan".

Commercial production at Kashagan started September 11, 2013. However, it was suspended 2 weeks later due to a gas leakage. The production process was resumed shortly. However, another leakage was detected in October.

The Kashagan field, named after a 19th century Kazakh poet from Mangistau, is located in the Kazakhstan sector of the Caspian Sea and extends over a surface area of approximately 75 kilometers by 45 kilometers. The reservoir lies some 4,200 meters below the shallow waters of the northern part of the Caspian Sea and is highly pressured (770 bar of initial pressure). The crude oil that it contains has high 'sour gas' content.

The development of Kashagan, in the harsh offshore environment of the northern part of the Caspian Sea, represents a unique combination of technical and supply chain complexity. The combined safety, engineering, logistical and environmental challenges make it one of the largest and most complex industrial projects currently being developed anywhere in the world.

According to Kazakhstan geologists, geological reserves of Kashagan are estimated at 4.8 billion tons of oil. According to the project's operator, the oilfield's reserves are estimated at 38 billion barrels, with 10 billion barrels being recoverable. Besides, natural gas reserves are estimated at over 1 trillion cubic meters.

"We expect Kashagan to come on stream shortly. The volume of crude to be produced hinges on the period of repairs currently under way. Our estimates stand at about 2 million tons for 2014", Tengrinews.kz reported mid-January 2014, quoting the country's Oil and Gas Minister Uzakbai Karabalin as saying at a press-conference following the sitting of KAZENERGY petroleum association.
February 5 2014, 09:21