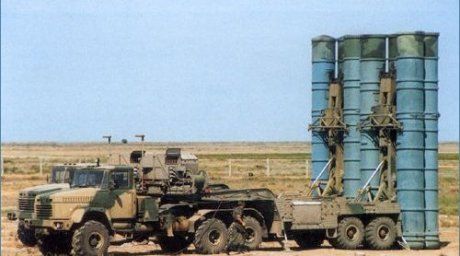 Air Defense System S-300. Photo: tengrinewsRussia is a long-timer of Kazakhstani testing sites. And now the Central Asian country is looking into the possibility of regaining control of at least some of its territories and putting then back into agricultural use, tengrinews reports.
Yesterday the Minister of Regional Development of Kazakhstan Bolat Zhamishev announced that "an agreement to reduce the size of rented testing sites was reached during a meeting with Russia on January 22".

Vice-Minister of Regional Development Kairbek Uskenbayev explained that not all the Kazakhstan lands that are rented by Russia are put to any use by Russia. "That is why we proposed to cut off the parts that are not put to use (and return them to Kazakhstan). You (Russia) will retain the lands that you need, and the rest will be returned to the local executive authorities, who will subsequently transfer them over to farmers for agricultural use," he said.

This development continues the streak that started when last year - 22 years after the closure of the Semipalatinsk nuclear testing site in Kazakhstan - President Nursultan Nazarbayev declared that the soil was no longer radioactive and called to start using the lands of the former site for agriculture.
January 31 2014, 13:37