Soros-Kazakhstan embarks on a new strategy for 2014-2017 to focus on SFK traditional fields, such as human rights, public finance transparency, development of independent media and support of youth initiatives. interfax.kz reports.
The grant funds awarded for 2014 total $1.9 million.
"For the next four years, the Foundation has set ambitious goals, which are reflected in our new initiatives. Our work will be centered around the development of public policy in Kazakhstan, support of the rights of people with mental disorders to live, study and work without isolation from society, and furthering best practices of budget transparency and accountability for local governments," Nargis Kassenova, SFK's Chair of the Board of Trustees told reporters on Wednesday.
This year, Soros Foundation-Kazakhstan (SFK) will take on new concepts: Public Policy, Local Budget and Social Inclusion.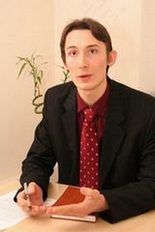 Fund chairman Anton ArtemyevFund chairman Anton Artemyev said that one of the main goals would be fostering public finance transparency.
Soros Foundation-Kazakhstan (SFK) is an Almaty-based non-governmental organization established by the Open Society Foundations in 1995 to promote civil-society initiatives in Kazakhstan. Since 1995, SFK has granted more than $70 million to promote civil-society initiatives in Kazakhstan, which include a whole range of areas from HIV/AIDS prevention programs to a variety of educational programs, aimed to enhance the skills for critical thinking and public debate. In 2013, SFK provided 250 grants for the total of 350 million tenge (155.35 / $ 1).
January 29 2014, 20:21