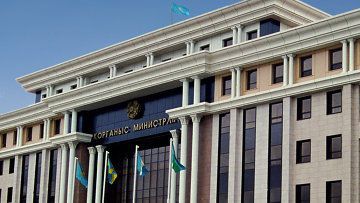 Photo: IA News KazakhstanToday Minister of Defence of the Republic of Kazakhstan Adilbek Dzhaksybekov has arrived with official visit to the state of Israel, bnews.kz rerports citing the ministry's press service.
"Derfence Ministers of Kazakhstan and Israel will meet in Tel Aviv. Adilbek Dzhaksybekov and Moshe Ya'alon will discuss the issues of military and military-technical cooperation between the two countries. Kazakhstan-Israeli intergovernmental agreement on military and technical cooperation is expected to sign during the visit," the statement said.

According to the press service, the meeting with the president of Israel Shimon Peres is planned.

Kazakhstan military delegation is expected to visit a number of the leading defensive enterprises of Israel.
January 20 2014, 14:13