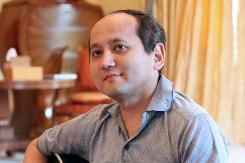 Mukhtar AblyazovA French court Thursday approved the extradition of exiled Kazakh oligarch Mukhtar Ablyazov, an opposition figure wanted on embezzlement charges by Russia and Ukraine, ap.com reports.
The former Kazakh energy and trade minister is accused of having stolen billions of dollars in state and investor funds while leading the Kazakh BTA Bank, which also had interests in Ukraine and Russia.
The judge approved the extradition requests from both Russia and Ukraine but ruled that Russia's should take priority. Ablyazov's lawyers are expected to appeal Thursday's decision and he will not be extradited pending its outcome.
January 9 2014, 16:21