By Zulfiya Iskalieva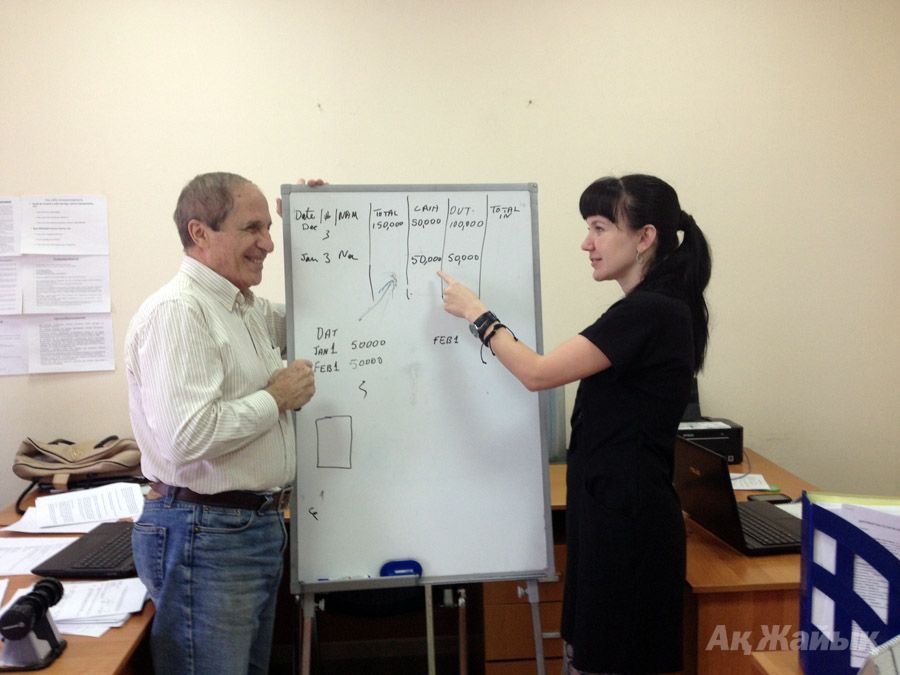 George Vonas provides business training in AtyrauGeorge Vonas, the Canadian of Greek descent, became "the first robin" among the foreign businessmen who decided to share his experience with Atyrau colleagues.
Within the framework of the fourth focus area of the program "Business Road Map – 2020" the "Senior Señores" project is being implemented: international organizations send to Kazakhstan subject matter experts. As a rule, they all are top experts who decided to share their experience while on retirement. Experts provide personnel training, render practical help to solve technical and organizational issues.
Small and medium businesses operating in priority sectors of economy have the opportunity to invite experts from overseas. Their air fares are paid from the republican budget and other expenses (hotel, food, transport, daily allowance and translation service) are covered by the inviting companies.
Our business people should submit the application to the business supporting fund "Damu" and the fund will find the necessary expert.
This project has been launched at the beginning of the year and one of the first active participants of this program became Unique Global Business Centre. Unique Global Business Centre specializes in training of children and adults and provides translation services.
George Vonas, business management instructor, volunteered to help this Centre to structure their business according to Western standards. G. Vonas worked in UN development programs in Pakistan, Philippines and helped the clients to solve business tasks in Korea, Hong Kong, France, UK and Greece.
It was his first visit to Kazakhstan. He visited local markets, shops and even livestock market, compared the prices at Dina market and Ramstore and identified that they had different target audiences.
He said that in Canada big companies use outsourcing firms to "act as matchmakers" and to find clients. He even proposed to Unique Global Business to occupy this niche. In Russia this business is well developed.
George Vonas helped the inviting company to develop its 5-year business strategy, carried out an assessment of strong areas and those areas that required additional work. His main advise was: whatever you do, think, first, how you can benefit your client. Seeking only your own benefit is apriori a wrong approach in business. It is important that people feel comfortable when they work with you, then they will come back to you again and again. George Vonas says that this principle works well in any sphere of business.
December 28 2013, 12:27