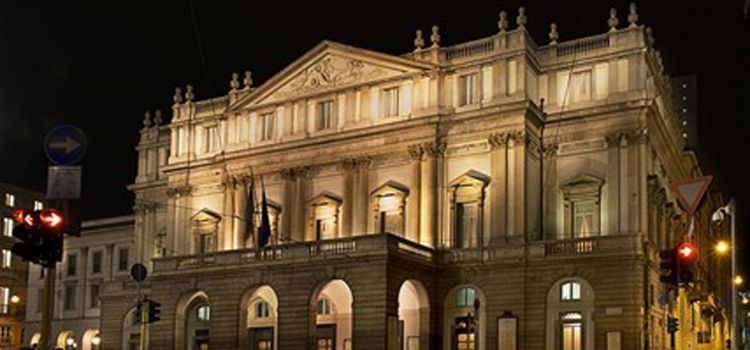 Italian theatre La Scale will perform at the stage of the main theatre of Kazakhstan – Astana Opera, for the first time in the history of our country, ortcom.kz reports.
La Scala is a world-renowned opera house in Milan and it will stage "Don Quixote" play in Astana Opera. Theatre lovers in Kazakhstan will be able to see the performance staged by Italian professionals from June 30 through July 4, 2014.
Spanish dreamer Don Quixote, whose fate was filled with fantasies and dreams, lives his life in his won world, and when he finally faces the reality he fails to withstand the collapse of the dreams he had. The ballet is telling about the adventures of Don Quixote and his armor-bearer Sancho Panza which is more likely to be the underlying ideas of the love story. Don Quixote will be fighting the windmills and have a dance with Dulcinea in his dream. Nonchalant spirit of the ballet implies something from classic comedies with rich Spanish folklore and other things peculiar to this play only.
Legendary Italian professionals will be performing to the accompaniment of the symphony orchestra of Astana Opera.
Director of Astana Opera Tolegen Mukhamedzhanov told about the cooperation with La Scala: "Certainly, we have the highest goals, we want to be among the best theatres of the world. Meeting with the heads of the Italian theatre I said that we would like them to mentor our theatre and show how to succeed in achieving this goal".
The tickets for the play will be sold since December of this year with the price range from 500 to 30 000 tenge. The length of the performance is 2 hours 40 minutes.
December 11 2013, 11:02