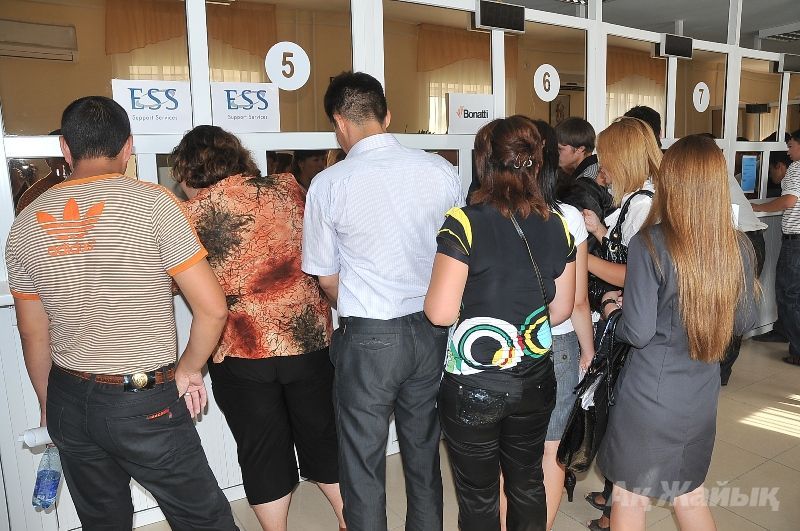 By Zulfiya Iskalieva
Atyrau city department of employment and social programs sent to foreign companies 44 candidates for vacant positions from the pool of local unemployed people and none of them got the job. What is the reason for that? Low level of qualification of our workers, overstated requirements of foreign employers or poor quality of training of our training centers?
EVERY YEAR – 10 000 INCOMERS
These issues were discussed at the republican seminar held at the Atyrau polytechnic college by the heads of professional educational institutions of our country, representatives of business, National chamber of enterpreneurs and KazEnergy Association. The experts came to a conclusion that only introduction of National system of experts' qualifications will reduce to a common denominator the supply and demand on a labor market.
– In Atyrau Oblast there are about 500 foreign companies and joint ventures... We don't cope with their demand for required personnel and, therefore, the import of foreign labor doesn't stop,- says Shakirzhan Myrzagaliev, deputy chief of education department of Atyrau Oblast. I am the member of the council for foreign labor quota issue and I know that not less than 10 000 people arrive here to work on an annual basis. One of the disputed issues is that foreign companies announce vacancies, but they don't employ the candidates that we send them from the pool of unemployed local people."
According to Myrzagaliev, the issue is not only in absence of certain skills of our workforce, but also in the fact that our National Qualifications Framework is still in the process of development.
– For this reason we are deprived of the opportunity to prove that our workers know their trade, as well as to evaluate that the requirements of employer company are justifiable. Last year at the regional council of vocational training the Union of enterpreneurs and employers of our oblast was charged with the task to establish an independent certification center.
The work on establishment of such centre is in progress: methodics' office of the regional department of education is working on development of examination questions. They took the Russian model as the basis.
Otherwise, the situation we are in is absurd. The region has lots of companies, but the services of local specialists are not demanded, – says Myrzagaliev.
Only in Atyrau Oblast there 24 vocational training colleges, including 6 private colleges. Vocational training lyceums and colleges are currently training 15 thousand students in 81 trades.
December 6 2013, 12:32