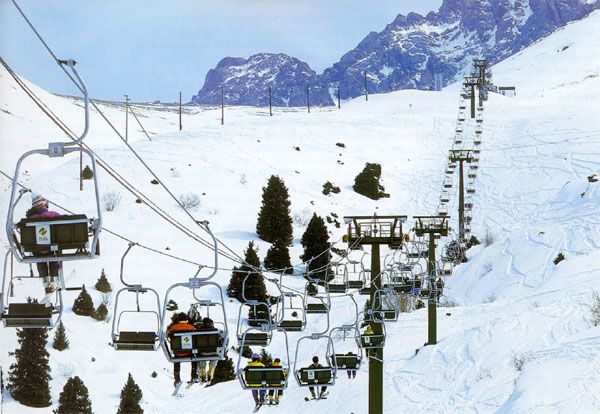 Kazakhstan plans to develop of one of the world's longest ski resorts. The government has approved plan for the creation of an international resort with total ski runs running 100km in length, along with the construction of passenger cableways, hotels, restaurants, shopping malls, and golf courses; and the establishment of infrastructure - roads, parking, electricity, gas, and water supply at Kok-Zhailau that is located on the territory of Ile-Alatau Park.
This ski resort will be a new addition in the neighbourhood of Almaty in the radius of 50km, where there are 10 existing ski resorts : Shimbulak, Ak-bulak, Tabagan, Almatau, Yelik-Say, Shybynsay, Enbek, Tau-Turan, Forest tail, Dinamo, a resort in Kaskelen gorge, and other lesser-known resorts.

The country currently ranks at 93 out of 139 in the World Tourism Ranking for 2011. The government is trying to convert Kazakhstan into the "Land of Tourism Resorts".

Statistics show a steady growth of the tourism industry of the country. The volume of services rendered by the tourism industry last year stood at 74bn tenge.
December 5 2013, 15:02