By Murat Sultangaliev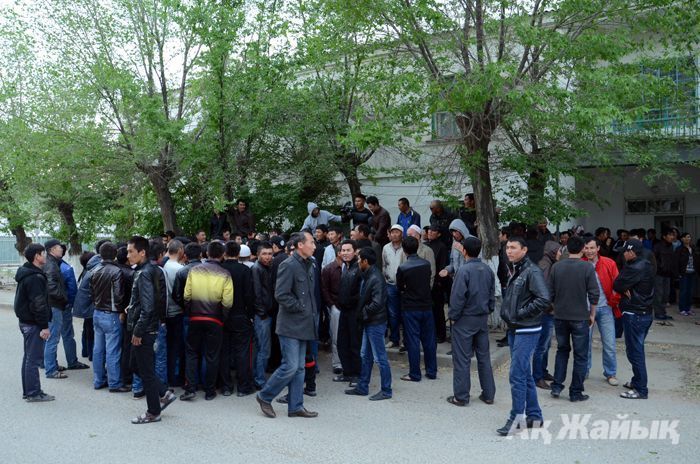 Employees of "Eurasia StroyKapital" LLP. May 2, 2012. @azh.kzConfrontation between Chinese and Kazakhstan workers took place at 9 o'clock in the morning on Nov 27 at the central checkpoint of Atyrau Refinery.
Eyewitnesses say that the conflicting parties collared each other and shouted curses in their native languages. Security guards asked the conflicting parties to calm down, and, just in case, called the police. The police squad that arrived to the scene, documented the incident as "verbal battle of interpersonal character". Nobody was detained.
"Eurasia StroyKapital" LLP (one of subcontractors of Chinese "Sinopec Engineering") that employs those Chinese and Kazakhstan workers, reported to Atyrau Refinery management that the conflict has been settled and violators punished. A few employees were dismissed (no indication in the report about the citizenship of dismissed employees).
According to our source from Atyrau Refinery, today, Nov 28, all 444 Chinese employees of "Sinopec Engineering" and its subcontracting companies, involved in the construction of the complex for production of aromatic hydrocarbons, reported to work.
November 29 2013, 11:12