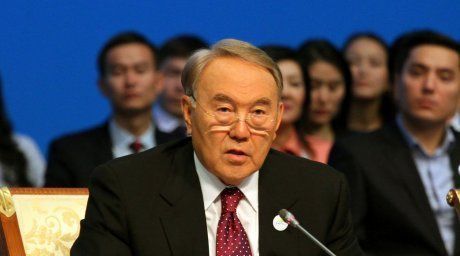 President Nazarbayev urges Russian and Kazakh businessmen to learn to compete. The President of Kazakhstan once again reiterated that Kazakh and Russian businesses need to harden in the competitive struggle against each other, before entering the vast WTO market, Tengrinews reports.

"Before we compete with the whole world via the WTO, we must learn to compete here. There is discontent. We hear that there is not enough import, or export from one part of the world of another, - these are our internal issues. It is important to be competitive and try to arrange supplies of the goods that are consumed locally. It is here that we should get hardened," said the President of Kazakhstan at the plenary session of the 10th Forum of Interregional Cooperation of Kazakhstan and Russia in Yekaterinburg.

He continued that Russia was already a member of the WTO, while Kazakhstan was only planning to join soon, adding that rational distribution of production in Russia and Kazakhstan was especially important.

"While we wholeheartedly support entrepreneurship, we have to be motivated by the principles of rational distribution of production. It is crucial both for supplying our industries with all the necessary resources and for successful entry to the existing markets. Our main goal is to create favorable conditions for doing business. We also want to maximize localization of the productions and increase the added value. And finally, the goods produced through consorted efforts of the three countries (Russia, Kazakhstan and Belarus) should be exported to the international markets," added Nazarbayev.


November 13 2013, 17:29