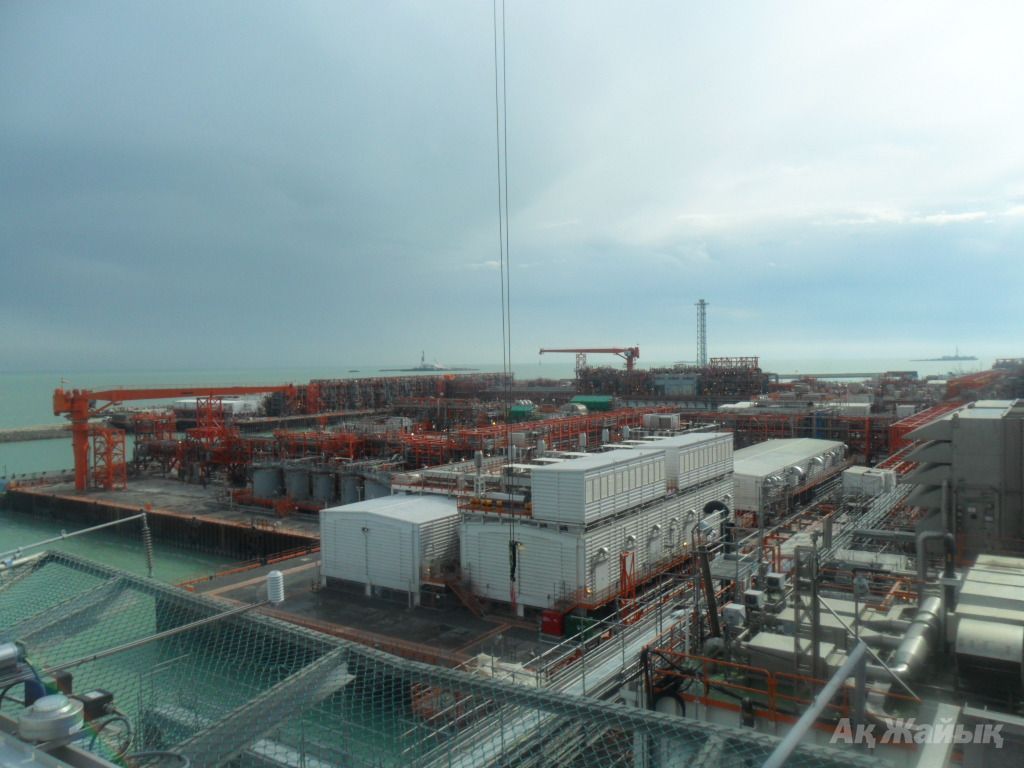 Kashagan. D IslandFacilities of Kashagan, one of the world's largest oil fields, have been completed by 92% in Phase 1. Tier 1 and 2 works of Phase 1, which are required for production of the first oil, have been completed by 97%.
This was announced on October 12, during a two-day media tour to Kashagan field and Bolashak Plant, organized by North Caspian Operating Company.
According to External Relations Deputy Director of NCOC, Yerbolat OSPANOV, at the beginning stage of production within tiers 1 and 2, it is planned to achieve average 300,000 barrels a day output. Managers admitted the company wouldn't possibly reach this target in 2013 due to initial unavoidable failures and stoppages at the new Bolashak Plant designated for refining the Kashagan oil. By pipeline, Kashagan oil will travel from D Island to Bolashak in 8-10 hours. It will take 10-14 days to fully stop the plant for process troubleshooting.
Rated capacity in the Phase 1 is expected to make 370,000 barrels a day after the plant's full start up and steady operation. The full production capacity of 450,000 barrels a day is expected after the start of sour gas injection project.
At the moment, 41 development wells have been drilled at Islands A and D and satellite isles. The combined depth of all these wells makes 200,000 meters.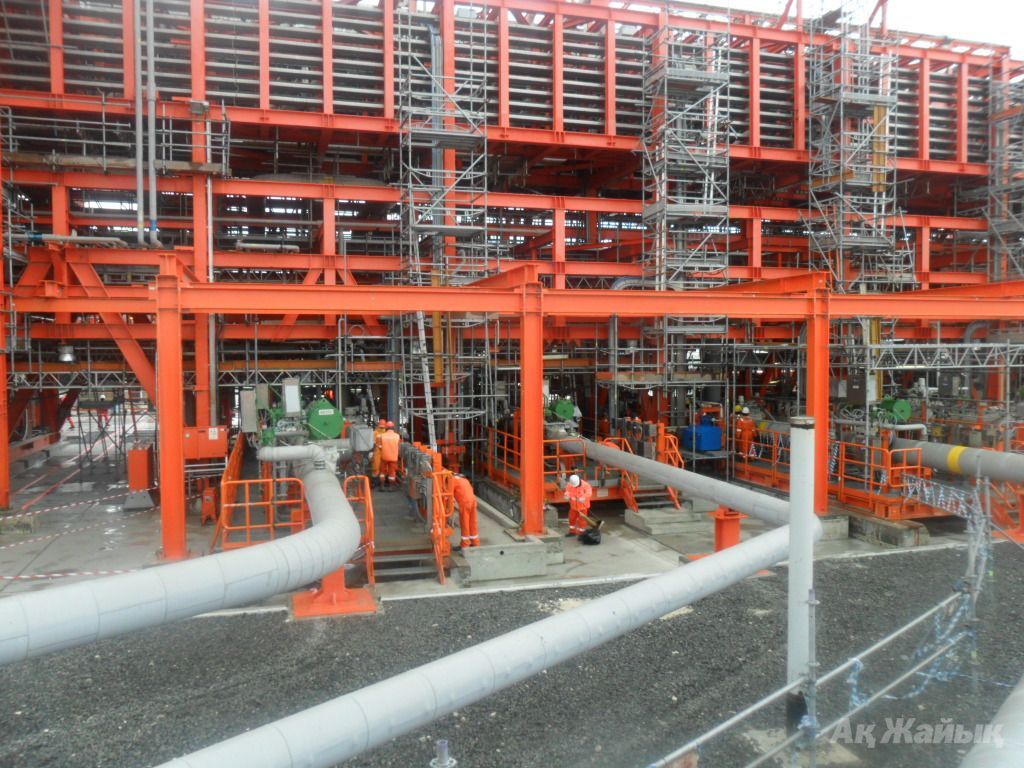 Pipelines on D IslandOut of the wells ready for production, 12 are located at D Island, another 8 at A Island. The first oil will be obtained from 6 wells at A Island to reach the initial target production volume. From there, through pipes, oil will be pumped to Island D, which is a kind of hub between the other islands and Bolashak Plant. The wells of D Island will not be used at this stage.
The company officers advised that in future, a part of these wells will be re-oriented at gas injection back into the formation.
By Laura SULEIMENOVA
Photos by author
October 14 2012, 16:58