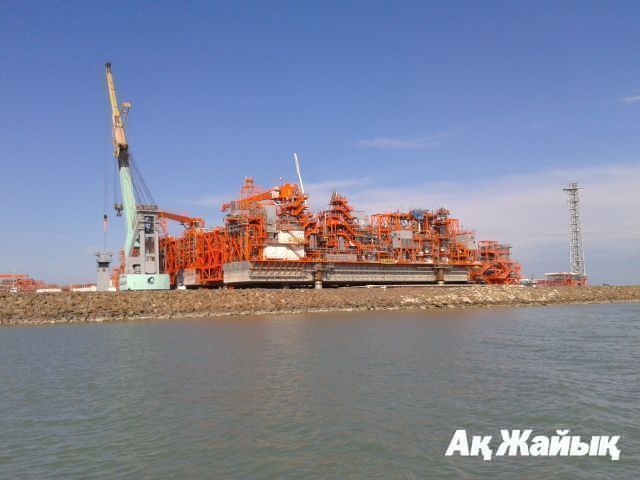 Crude production at Kashagan field has reached the level of 60,000 barrels a day, said the head of Kazmunaygas, the national oil and gas company, Sauat Mynbayev on Tuesday, IA Novosti-Kazakhstan.

"Every year our country's oil and gas industry receives significant investment, large scale projects are completed in the production area, Kashagan being one of them. The first oil has flown at the field and that's nearly 60,000 barrels a day now," he said at the opening of the 8th Eurasian Forum Kazenergy.
"With its partners, Kazakhstan has been heading to this day over nearly a decade. This is a historical moment for us. By the year 2025, our country expects oil production boost up to 108 million tons annually. To compare, in 2012 the figure was 79 million," he added.
First oil at Kashagan flowed September 11. The project is being completed by Kazakhstan's Kazmunaygas, Italy's Eni, American ExxonMobil, British-Dutch Royal Dutch Shell, France's Total and Japan's Inpex. Also, Chinese oil giant CNCP has recently bought a 8.33% share from Kazmunaygas.

The field's geologic reserves are estimated at 4.8 billion tons of oil. Overall oil reserves make 38 billion barrels, of which nearly 10 billion extractable.
Kashagan also contains large volumes of natural gas - over 1 trillion cubic meters.
In the first days, it gave around 40,000 barrels of oil every day.



October 8 2013, 13:57